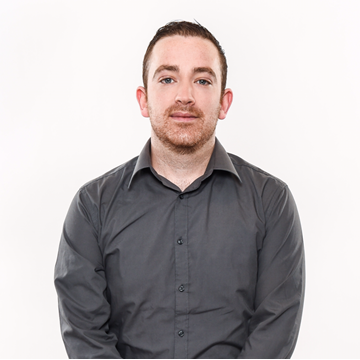 Conor Driscoll
Freelance Video Production
Location:

Northern Ireland, Republic of Ireland, Willing to Travel

Career stage:

Entry

Freelancer:

Available
Production Safety Passport
Recent Graduate from The University of Ulster, eager to get a foot on the rung of the industry ladder in either a researcher or runner position.
Before pursuing my dream of working in Television, I worked for over 10 years in sales and logistics, starting off as a sales assistant before being promoted to showroom manager. During this period, I acquired many highly desirable transferable skills, such as project management, money handling, logistics, dealing with clients from all walks of life, both face to face and electronically, purchasing from suppliers in Italy and Spain while overcoming language barriers, as well as general problem solving abilities.
While I have always been deeply interested in all genres of film and television and indeed entertainment and culture in general, I feel a distinct pull towards factual, in particular natural history documentary.
Over the course of my studies I have developed a good basic understanding of many aspects of the production process from Pre to Post, and have had hands on experience of working with camera, lighting and sound equipment as well as the use of various Adobe CC software programs.
Through freelance work for my local business and enterprise Centre I have also filmed and edited corporate videos for more than 20 clients.
I am a keen drone videographer and am currently in the process of setting up my own drone services company. I am a self motivated fast learner and am totally committed to achieving my goal of having a long and successful career within the industry that I am so passionate about.
Thanks for reading, I hope to hear from you soon.
---
This ScreenSkills member holds a Production Safety Passport.
Creative Industries Safety Passport
BECTU
15th June 2017 - 15th June 2020