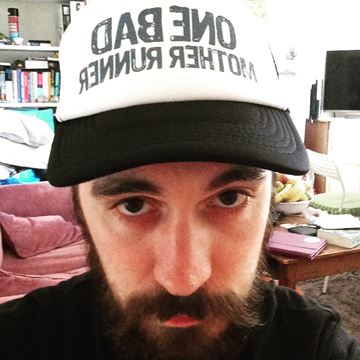 Matt Steen
Trainee Script Supervisor
Location:

Lambeth

Career stage:

Entry

Freelancer:

Available
Trainee level Script Supervisor who has worked on a number of short films and whose enthusiasm for the role has shone through enough to get continuity like responsibilities on A Street Cat Named Bob, Babs & The Hippopotamus while working as a runner & covering a ⅓ of a new comedy feature A Guide To Second Date Sex.
First Aid trained Runner with own car who is over 25 represented by CallTime Runners Agency.
Experienced on the floor (in studio & on location) & in office on drama, promo, corporate, commercial & other projects.
Work History
Floor Runner / Location Marshal - CallTime Company Runners Agency
Floor Runner - Sister Pictures - Clean Break (TV)
Script Supervisor - Gallivant Films - These Broken Wings (short film)
Script Supervisor - A Guide To Second Date Sex (film)
Script Supervisor - Riff Raff Films - Civilised (short film)
Freelance Runner - Callbox
AD Trainee - That Mitchell & Webb Company - Back (TV)
Script Supervisor - Unseen Films - The Inner (short film)
Script Supervisor - Redmond Barry Films - Kubrick By Candlelight (short film)
Script Supervisor - Red Lock Films - Dead Tired (short film)
Set PA - Cadmus Production Services - Sharknado 5
Production Trainee - BBC Grafton House Productions - Babs (TV)
Script Supervisor - NSC Creative - F-10 Drive (theme park ride videos)
Script Supervisor - Escape Films - Hero (short film)
Script Supervisor - Grass Roots Media - Spoon Fed (short film)
2nd Unit Runner - Shooting Script Films - A Street Cat Named Bob
Stand In Runner - Electric Shadow Company - The Hippopotamus
Volunteer Script Supervisor/1st AD - Hustle Films
Volunteer Script Supervisor - Gridloc Films
Volunteer Script Supervisor - Page 98 Productions
Volunteer Script Supervisor - Manor Road Films
Education
Film Studies - Bachelor of the Arts Degree - Southampton Solent University
Skills
Adobe PremierePro
Apple Final Cut Pro X
Art Department
Assistant Directing
Avid Media Composer
Crowd
Digital Editing
Digital Film
Directing
Final Cut Pro
Runner
Running
Script Editing
Script Reading
Script Reports
Script Supervising
Scriptwriting
Scriptwriting and Development