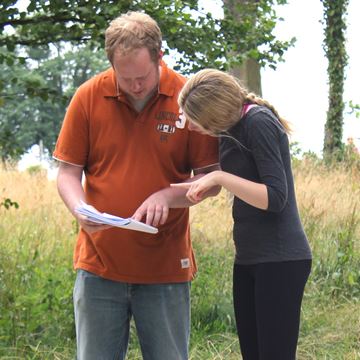 Adam Nelson
Owner Apple Park Films LTD
Location:

Portsmouth

Career stage:

Early

Freelancer:

Available
Adam Nelson was born in Portsmouth, United Kingdom. Growing up he always had a fascination for film and storytelling. After watching Jaws he knew that story telling and filmmaking were the careers for him. Honing his craft from the young age of 10 Adam would write short stories inspired by the films he had recently seen before finally settling upon studying a degree in Film Studies from the University of Portsmouth. Whilst doing this he learned the tools of his trade and produced several short student films filling many technical roles but finding he was particularly drawn to editing. A brief detour in to teaching film production allowed Adam to further develop his skills and prepare his first short film as Writer/Director 'The House Near Apple Park.' Although the film achieved no success on the festival circuit it received favourable reviews and inspired Adam to move into production on his first feature film 'Little Pieces.' 'Little Pieces' has gone on to become critically acclaimed, won the Best Independent Feature Film award at the Dorking Film Festival 2015 and was nominated for a National Film Award in the Best Drama category in 2016.
Adam has also directed and edited a music video for the band A Brilliant Life and edited promos for Shorts on Tap.
Adam still lives in Portsmouth and continues to be an avid film fan. His latest short film 'E.M.U' is in post production and he continues to develop new feature film projects.

I am currently looking to join forces with a Producer who operates on the same level as I do and develop a strong working relationship with them. Someone who can handle the more prescriptive, organisational elements of the process that I find somewhat draining. If you have contacts to secure funding then great, but that isn't a pre-requisite for this. Please feel free to get in touch.
Work History
Owner - Apple Park Films LTD
Education
Film Studies - BaHons - University of Portsmouth
Skills
Scriptwriting
Creative Writer
Director
Feature Film
Features
Film History
Filmmaking
Screenwriting
Script and Screenwriting
Script and Story Development
Short filmmaking