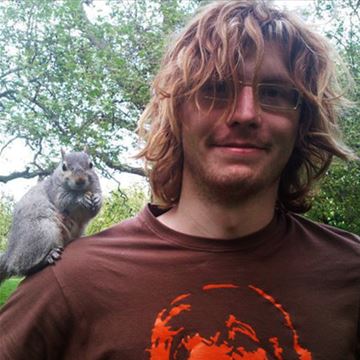 Niall Todd
Location:

UK

Career stage:

Experienced

Freelancer:

Available
After spending 2 years as an Avid based Edit Assistant with Warner Bros. TV Production UK, I have recently leapt into the world of Freelance!
I am lucky enough to have been involved in a wide variety of productions, from major UK TV shows such as Don't Tell The Bride and Food Unwrapped, to B-movie gems with Troma Entertainment, as well as corporate, student, and even Bollywood films.
I have a very good understanding of the technical aspects of Film & TV production and Camera Science, and I am working towards my dream job as a DIT.
(Ok my real dream job would be directing the sequel to Frankenhooker, but let's skirt around that for now...)
Work History
Edit Assistant - Freelance
DIT - Self Help (Feature)
2nd AC/DIT - Suicide Club (Feature)
Assistant Editor and Teaser Editor - Cain Hill (Feature)
Edit Assistant - Warner Bros. Television Production UK
Junior Edit Assistant - Warner Bros. Television Production UK
Apprentice Edit Assistant - Warner Bros. Television Production UK
Archiving/Data Entry - Sony DADC
Edit Intern - Troma Entertainment
Videographer - Mentor Me India
Education
DIT Training - Technical Training - Mission Digital
Video Assist Assistants - Short Course - Guild Of British Camera Technicians
DIGITAL IMAGING TECHNICIANS & DATA WRANGLERS - Short Course - Guild Of British Camera Technicians
Colour Managed Workflows - Short Course - Colour Intellegence LTD
VR AND 360 STORYTELLING AND PRE-VISUALISATION TECHNOLOGY FOR PRODUCERS, SCRIPT EDITORS AND DIGITAL ASSET MANAGERS - Short Course - Film Tiki
QC and AS11 File Delivery - Short Course - Internal, WBTVPUK
Level 3 Apprenticeship - Creative and DIgital Media - Creative Process
Diploma in Film-Making - Specialisation in Direction - Whistling Woods International
Skills
Adobe Photoshop
After Effects
Avid
Cinematography
commitment
Computer
Data Wrangling
DSLR
maths
media management
Physics