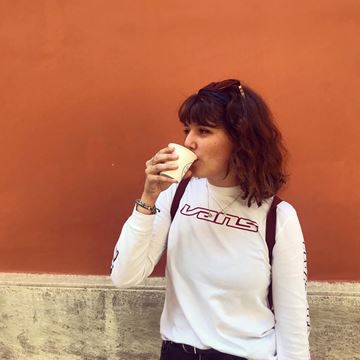 Maisie Wilson
Events Executive
Location:

Scotland

Career stage:

Entry
I am a friendly, enthusiastic and hard-working individual. I never hide from a task and work well both in a team and when performing solo asks. I feel most fulfilled when learning new skills, showing my creative side and getting the chance to take part in new experiences as I have a thirst to further my knowledge in all areas of life.
Over the past few years I have made a conscious effort to gain as much experience as possible in the creative industry sector. It is an area that I have a great passion for and want to further a career in. Through the opportunities that have arisen from the Glasgow Guardian, SURG FM and Glasgow University Magazine I have managed to gain plentiful, valuable experience.
I now want to persue a career in the vibrant industry of British film and TV. Having had the chance to work on a set recently for an adaptation of a Susan Hill novel, I have realised that my interests lie in working with the script - in particular the role of Script Supervisor
The password for my website is 'hello'.
Work History
Events Executive - Think Different Events
Work Experience - Trongate Productions
Culture Editor - Glasgow Guardian
Events Manager - Glasgow University Magazine
Producer/Co-Host - SURG FM
Education
English Literature and Politics - MA Undergraduate Degree - 2:1 - University of Glasgow
Skills
Copy Writing
Event Management
Arts and Events Management
Copy-editing
Creative
Events Organising
Journalism