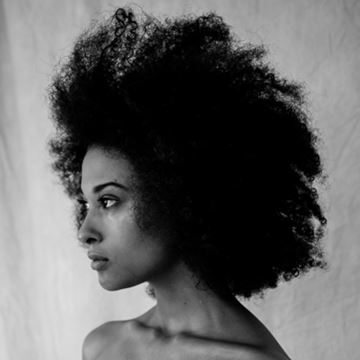 Mary Jean Walsh
Costume Trainee/Assistant
Location:

Scotland

Career stage:

Entry

Freelancer:

Available
Production Safety Passport
Artist Statement:
I graduated from Edinburgh College of Art with a BA Hons in Performance Costume and I am a Creative Skillset Costume and Wardrobe Trainee.
Skills Summary
o A flair for design
o Strong textile and embroidery skills
o Experience working in Film, Theatre and Commercials
o Strong research skills
o Experience in contemporary and historical pattern cutting and construction
o Buying and sourcing experience
o Excellent organisational and interpersonal skills
o Experience working with professional, amateur and child actors
I am a conscientious, dedicated worker with experience both on set and on location, as well as in theatre wardrobes. I am experienced in performing both creative and administrative duties and would describe myself as a consistently positive and resourceful individual with strong people skills and an unwavering work ethic.
My personal design style investigates a broad spectrum of ideas, often taking inspiration from both historical and contemporary design, blending the two influences to create intensely rich, stylised garments. I engage heavily with fabrics during the research and designing process and my work frequently juxtaposes a diverse array of materials together, intricately blending and combining fabrics to create a layered and distinctive aesthetic.

I work in film because I have always been drawn to expressions of creativity and I admire the potential film possesses to include all manner of creative mediums. It showcases the artistic sensibility of the director, the gaze of the cinematographer, the expressiveness of performers, the design skills of costume workers and the input of countless other creative entities who shape a piece of work. It is a collaborative process and I love working as part of a team to realise a project and bring life to a story.
My thoughts about costume within film are that it is such a major component in creating a confident tone, a sense of place and a clear impression of the characters. I have always thought of costume as an essential tool for character development. If the script provides verbal evidence of the characters' personalities, backgrounds and motivations then the costumes should provide the visual evidence of these things. I enjoy working in costume because it involves the bringing together of so many creative elements that I enjoy, such as storytelling, drawing, designing and sewing. Costume is integral to developing the aesthetic of a film and enhancing the storytelling and I love being part of that process, whether alone or within a team of many.
---
This ScreenSkills member holds a Production Safety Passport.
Safe Management of Productions
First Option
26th March 2018 - 26th March 2023
Work History
Wardrobe Co-Supervisor - Pavilion Theatre
Junior Costume Assistant, Molly and Mack - BBC
Costume Trainee, The Sopranos - In a Big Country Films, ltd
Costume Designer, Chosen - Sulky Swan Productions
Crowd Costume Daily Trainee, Outlaw King - Netflix
Education
Performance Costume - BA Hons - Edinburgh College of Art
Skills
Character Designer
Design
Buying
Costume Design
Embroidery
Fashion Drawing
Garment and Textile Design
Garment Construction
Hand-sewing
Organisational and Planning Skills
Research
Sewing
Sourcing
Stage Managing
Standby