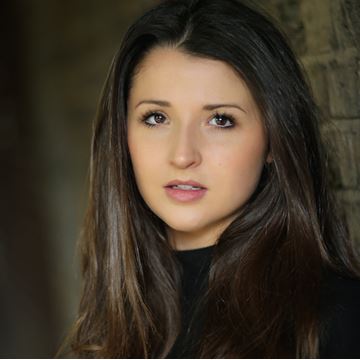 Sara Huxley
Producer / Co-Owner
Location:

London

Career stage:

Experienced
I am the co-owner of Mini Productions, a multi award-winning London based production company currently developing a slate of feature films and TV.
Myself and business partner April Kelley produced our final short film Edith earlier this year; it was the directorial debut for actor Christian Cooke (Stonemouth, The Art of More, Hello Carter) and starred BAFTA award winner Peter Mullan (Trainspotting, Tyrannosaur) and Michelle Fairley (Game of Thrones) Sai Bennett (Mr Selfridge) and Elliott Tittensor (Shameless). Currently they have a slate of features and TV in development. We have recently filmed teasers for our TV projects: Annie Waits, directed by Marnie Paxton (War & Peace) starring Andrew Simpson (Notes on a Scandal, Rebellion, Road Games) Sam Gittins (Mr Selfridge, The Smoke, Ripper Street), Sam Swainsbury (Mum, Atlantis, Thor), April Kelley (Upstart Crow, Road Games), Moses Gomes-Santos (Youngers). Brunette Baby, directed by Abner Pastoll (Road Games). They are also executive producers on short films: Not the Devil written and directed by Siobhan Schwartzberg and Moose which is the vignette for the feature starring Anton Saunders (Luther, Downton Abbey, Adolf & Eva).
Past credits include: Queen's Mile by Martin Delaney (Zero Dark Thirty, Now You See Me 2, Amar, Akbar & Tony) starring Emerald O'Hanrahan (The Archers) and Amrita Acharia (Game of Thrones, Genesis). Soror by James Webber (Driftwood) starring Rosie Day (The Seasoning House, Outlander, All Roads Lead To Rome), Sian Breckin (Donkey Punch, Tyrannosaur, Starred Up), James Alexandrou (Eastenders) and Kate Dickie (Game of Thrones, Red Road, Prometheus, Flith). Michael Beddoes, Flotsam a psychological thriller starring Sikander Malik (Hollyoaks). Tea for Two directed by Mark Brennan starring Amanda Barrie (Carry On Cleo, Coronation Street, Bad Girls) and John Challis (Only Fools and Horse). The Vertical Hour at Park Theatre, directed by BAFTA winner Nigel Douglas and starring Peter Davison (Dr Who). The London revival went on to receive five star reviews in national press. The Prey by James Webber starring Sam Gittins (Mr Selfridge, The Smoke, Ripper Street) & James Alexandrou (Eastenders) currently being distributed by Crypt TV.
Minidipity is a strand of Mini Productions that was formed to create digital and online content and help clients maximise their full commercial and brand potential.
We expanded into corporate collaborations in early 2016, bringing creativity into business and producing content with a narrative and cinematic feel. Think of us as your 'Mini Producers' – there to help in all aspects of marketing and digital content including: graphics, photography, videography, social media management, press launches and event coverage.
Most recently we partnered with Jungle Creations to produce two online viral videos to showcase high-end production, tailored to social media platforms. Jungle Creations boast a following of over 7 million on Facebook and receive over 1 billions views per month on their channels. One of the co-produced virals 'Ex-Students Surprise their Old Teachers' received over 31m views on their channel Viral Thread in the first week.