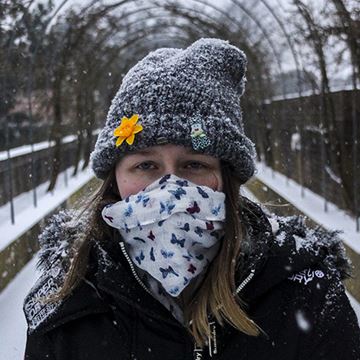 Charly Norton
Photographer
Location:

London/Surrey

Career stage:

Entry
I am 21 years old and have always been passionate about photography. However, I only concidered a career in film recently. I am currently taking a Foundation course in Media at university and have discovered my true passion for Cinematography.
Previous to starting the Foundation course, I taught myself image composition, colour theory and image and video editing and thoroughly enjoy putting what I have learnt to use.
I am a fast learner with an enthusiasm to always do better. I learn by being hands on and watching others create beautiful masterpieces so, by working with talented people, I feel I could learn a lot more a lot quicker and be a valuable asset to any production.
I also have impecable time management skills, am learning Russian and make a mean cup of tea.
Work History
Customer Service Assistant - Southern Co-Operative
Volunteer Event Photographer - Lingfest 2018
Volunteer Event Videographer/Photographer - Lingfest 2017
Social Media Assistant - Artscape Ltd
Education
Mathematics - A-Level Grade B - Reigate College
Applied Physics - BTEC Level 3 Subsidiary Diploma Grade DS* - Reigate College
Computing - A-Level Grade D - Reigate College
Skills
Adobe Illustrator
Adobe InDesign
Adobe Photoshop
Adobe PremierePro
Adobe Software
Digital Photography
Photography
Adobe Lightroom
Canon
Microsoft
Microsoft Excel
Microsoft Office
Microsoft Powerpoint
Microsoft Word
Windows