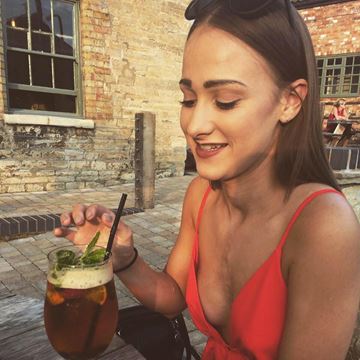 Sophie Crewe
Student at Leeds Beckett University (Filmmaking BA)
Location:

Cambridge/Leeds
I am a confident and hardworking young person looking for opportunities to gain work experiences within the film, media and gaming industry. I am currently an undergraduate at Leeds Beckett University studying 'Filmmaking'.
I truly love the film and media industry and to date I have gained great experiences working at a number of post production companies in London, including Azimuth Productions in Soho and Ogilvy in South Bank.
I am seriously looking for stretching work experiences within the film industry that will allow me to gain personal awareness of the intricacies of this exciting area and internship to help me to start to build my knowledge and experiences so I can truly establish which specialist area I would be best suited to work within, in the future. - I am particularly interested in widening my specialisms of editing, cinematography and sound in documentary.
I have personally gained the most incredible life experiences so far on my journey and I genuinely believe that I can put these to positive use within the Industry that I adore, and in turn I believe this will allow me to fulfil my potential and furthermore positively provide the organisation that I work with, 100% commitment and drive.