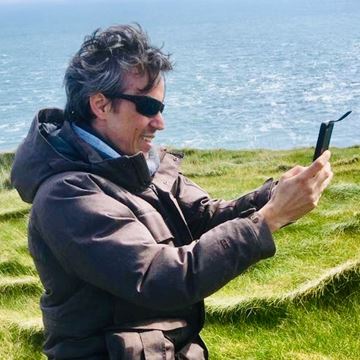 George Siougas
TV Director
Location:

Manchester

Career stage:

Expert

Freelancer:

Available Soon
I was born in Athens, Greece.
At 20, I moved to the UK to study at the London Film School, where I made 5 short films which competed in numerous festivals worldwide and won between them 4 Grand Prixs and 3 Best Director awards. Two of these shorts have since gone on to be used as examples of "High Quality and Vision" in the film school's curriculum.
I returned to Greece in 2002 after being headhunted to direct "Close Your Eyes", a No1 rated prime-time hour-long weekly drama for Mega TV. The series went on to become one of the most popular series in the history of Greek TV and won 5 awards at the 2003 Hellenic TV Awards, including Best Director. Since then I have been a sought after director, helming over 1,000 episodes of high-end dramas, continuing dramas, sitcoms, and comedies. BURING HEADS (TO GALA) my debut feature, was theatrically released in 2012. It was nominated for 11 awards by the Hellenic Film Academy that year including Best Director, and went on to win Best Actor and Best Actress awards at Alexandria Film Festival (2012) and Best actor and Best Film in London Greek Film Festival (2012). In addition, it was selected to close the Los Angeles Greek Film Festival in 2012.
I relocated to the UK in 2015 where I am continuing my career. I am in constant work, directing continuing dramas, hour-long dramas and comedies for the BBC, ITV and Channel 4.