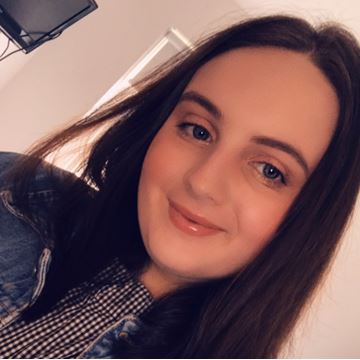 Beth Turnbull
Student/ Writer/ Director/ Filmaker
Location:

Edinburgh

Career stage:

Entry
While attending Queen Margaret University in Edinburgh, I have learned various skills that contribute to my passion for film and writing.
While working in class, i have learned a basic understanding of camera and editing. Through this i have been able to use Adobe Premiere Pro to edit four short films over the course of 8 months. While doing this I was able to orginise footage and use various editing skills to entice the veiwer.
While doing my course, i have learned a lot of film theories and have gathered an intense knowledge on critical film analysis. This has also aided me with the skill to research into films to discover the subtext and plot of it. This has also taught me to be culturally and commercially aware while creating projects. This also made it easier to meet deadlines and gave a more flexible approach to tasks.
While working on these projects i was able to work with a team of students, which in turn helped me greatly as it was better to work with a various different people to enhance and grow our ideas.
Education
BA Theatre and Film - Bachelor of Arts - Queen Margaret University
Skills
Director
documentary
Documentary Film
film
Television
Television Presenting
trainnee
university student
Followers