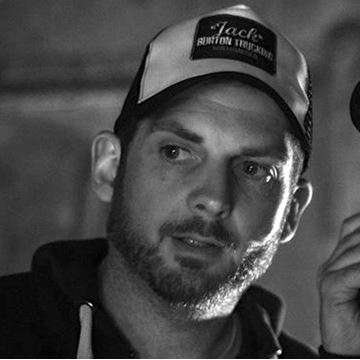 Martin Denham
Creative Producer
Location:

London

Career stage:

Experienced

Freelancer:

Available
As a creative producer I'm passionate about social impact storytelling for positive change through quality writing & strong filmmaking technique. I believe in diversity, equality & inclusion, and champion positive images of race, gender, sexuality, mental health, ability & class.
As an entrepreneur, I'm aware we're in a period of significant change, so I'm actively exploring the ever-evolving digital landscape to identify new opportunities for storytelling through new business models. I'm interested in challenging the way stories are experienced on screen and keen to connect with others who feel the same.
I'm a member of DirectorsUK, and sit on the Writer/Producer/Director Committee, the London Production Divisional Committee, the Film Policy Committee and the Training Advisory Committee at BECTU. I also teach Guerrilla Fillmaking at the International School of Screen Acting, which is based at 3 Mills Studios.
My career began over 20yrs ago as an AD on commercials, short films and corporate videos before cutting my directorial teeth on broadcast promos. Over the years I've produced hundreds of pieces of commercial content for a wide variety of high street brands, and worked with many television personalities, music acts and Hollywood stars.
I've made several narrative short films including 'OTHELLO' a film noir adaptation of Shakespeare's classic play which won 'Best Film Inspired by Shakespeare' at the Shakespeare Film Festival in 2018. Festival patron Sir Kenneth Branagh said of the film: "Great assurances in the performances... There is a real confidence to the direction... Visually impressive, and even lush, it has a great maturity cinematically...". I also was 1st AD & 2nd Unit Director on the feature film 'Dark Signal' (2016).
Originally from North-East England, I have a Degree in Media Production from Cumbria Institute of the Arts and won 'Best Music Video' at AAA New Music Awards in 2007.
I'm really focused on the business and administration side of film production so very interesting in training opportunites which would lead to working in industry as a production manager and eventually a line producer on feature films and HETV.
Skills
Adobe Photoshop
Adobe PremierePro
basic filming and editing
Budgeting
Career Coaching
Consultancy
Content Creation
Finance and budgeting
Graphic Design
Management
Mentoring
Scriptwriting
Social and Digital Campaign Development
Video Editing
Accountancy
Assistant Directing
Audio Editing
Broadcast Filming
Coaching
Content Strategy
Corporate Filming
Corporate Filmmaking
Creative
Creative Arts
Creative Content Investment
Creative Writer
Digital Editing
Digital Film
Director
Documentary
Documentary Film
Feature Film
Film
Film Direction
Film Production
Filming
Finance
Financial Reporting
Image Editing
Music Editing
Non-Linear Editing
Online Editing
Organisation
Organisational Skills
Photo Editing
Shoot Assisting
Social and Digital Media
Social Documentary