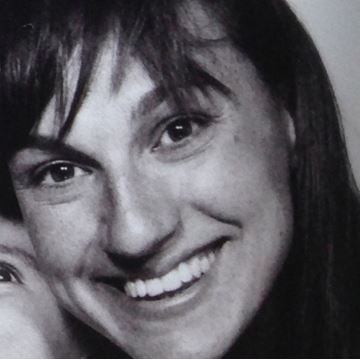 Laura Ratta
ScreenSkills High-end TV Art Department Trainee
Location:

Bristol

Career stage:

Entry

Freelancer:

Available
High-end TV Trainee Finder 2019
Production Safety Passport
After spending over a decade in the advertising industry as an Art Director and Animator, I want to better comprehend and improve my confidence with live-action filming and its associated process in order to further the development of my artistic and professional ambition into something that I believe in.
I am passionate about film and storytelling and want to be able to demonstrate my worth and improve my capacities in the art department team of a film production.
I am very keen to acquire and to practise new skills and am not afraid of new challenges.
While cultivating my love for interior design and theatre I also appreciate art in every of its forms and try to gain as much different skills as possible and broaden my range of experiences.
I also believe that travelling is a fundamental learning and discovery instrument. An essential part for the unearthing of new cultures, creative styles, and the arousal of new ideas and new ways of looking at things.
---
This ScreenSkills member holds a Production Safety Passport.
Safe Management of Productions
First Option
24th March 2019 - 24th March 2024
Work History
Freelance_ Set Dressing, Art director, Stop motion Animator - Epoch Design, Bristol
Freelance Motion graphic designer - This is Home, Bristol
Freelance, Animator Director and Art director - Halo Media Communications, Bristol
Freelance Motion Graphic Designer for a cinema-advertising agency - The Shooting Star Picture Company, Sydney, Australia
Freelance Stop Motion Director and Animator - OMNI PRODUCTION, Bristol
Freelance Animator and Motion graphic Designer - WORKBRANDS, Bristol
Animator Director - TF1, Paris, France
Teacher Junior Fellow - University of the West Of England, Bristol
Title Designer and Animator for a series of films celebrating the return of the SS Great Britain to Bristol. - UWE, Bristol
Freelance Animator and Motion Graphic Designer - Propaganda, Bristol
Teacher Junior Fellow - University of Alghero, Italy
Multimedia Designer - Whirpool Europe, Italy
Character Designer and Stop Motion animator - Crackartoons Studios, Milan
Education
Animation - MA - University of the West of England, Bristol
Industrial Design & Visual Communication - BA - Polytechnic of Milan, Italy
Art & Design - High School Certificate - High school " U. Boccioni" , Milan, Italy