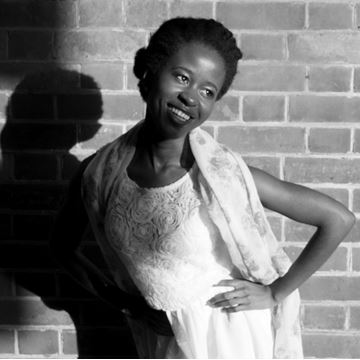 Nicola Matiwone
Post Production Editor
Location:

London

Career stage:

Experienced

Freelancer:

Available
Hallo! I am an upcoming Post Production Editor with already a couple of awards under my belt. I love to work on a variety of projects from around the world ranging from short to feature length films or dramas.
My training ranges from university degrees with a masters, to one on one mentorships with industry professionals such as Mick Audsley and Anne-Sophie Bion.
I like a challenge, and am the type of person who wants to go where no one has gone before, but I'm also willing to put in the work to make this possible.
I'm a people person who is laid back, easy going and very optimistic with a can do attitude. My friends would describe me as bubbly and am still to meet someone who doesn't enjoy my company.
Just look for the girl with a big smile on her face and you will find. Feel free to give me a hi-5, I would love to discuss all things films and many things digital.
Work History
Feature Film Trailer Editor - Forum Hungary
Education
Post Production Editing - Masters Degree - Bournemouth University
Video Production with Film - BA Hons - Buckinghamshire New University
Skills
Adobe Lightroom
Adobe Photoshop
Digital Photography
General Audio Production
Video Editing
Adobe After Effects
Assistant Directing
Assistant Editing
Assisting with Planning
Audio Post Production
Audio Post Production Workflow
Avid Media Composer
Craft Skills
Cross-platform
DaVinci Resolve
Directing
DIT
Idea Generating
Management
Narritive Constructions
Offline Editing
Online Editing
Post Production
Producing
Script Supervising