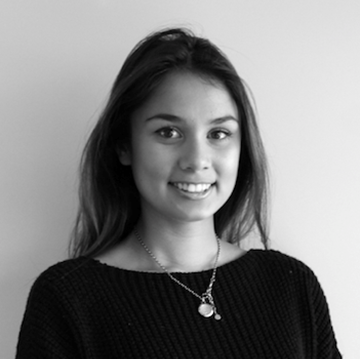 Sophia Mascarenhas
Degree BA (Hons) - Make-up for Media and Performance
Location:

Windsor

Career stage:

Entry

Freelancer:

Available
Production Safety Passport
I am a hair and make-up artist based close to London and have recently graduated from a three year degree in Make-up for Media and Performance (BA Hons) from the Arts University of Bournemouth.
Throughout University, I have challenged my creativity and technical abilities through continuous practice and experimentation. I am highly focused on becoming a successful hair and make-up artist in the film industry where I am able to work both, independently and collaboratively as a team.
I have an exceptional eye for detail and ensure that all my work is completed and presented to a professional standard exceeding expectations and meeting deadlines. I also enjoy working closely with other departments to discuss ideas and showcase my unique and innovative designs.
I have had short periods of work which have provided me with valuable experience as I aim to become a trainee hair and make-up artist in the film industry.
---
This ScreenSkills member holds a Production Safety Passport.
Safe Management of Productions
First Option
26th March 2018 - 26th March 2023
Work History
Hair and Make-up Junior - Hobbs and Shaw (2019)
Hair and Make-up Trainee - Girl Untitled (2019)
Hair and Make-up Artist - Holiday Inn Advertisement
Hair and Make-up Trainee - Lyrebird (2019)
Hair and Make-up Junior - Bone China (Short)
Wig Department (Swing) - Kinky Boots (The Adelphi Theatre)
Hair and Make-up Trainee - Christopher Robin (2018)
Hair and Make-up Assistant - Hennessy Gold Cup (Channel 4 Racing)
Wig Assistant - Funny Girl (The Savoy Theatre)
Hair and Make-up Designer - 'What Lies Within' (Ferocé Magazine)
Hair, Make-up and Prosthetics Assistant - Heretiks (2018)
Hair and Make-up Designer - Vintage Life Magazine (Bee Smith Millinery for Ascot)
Shadowing/ Assisting - 'Kooza' Cirque du Soleil
Education
Make-up for Media and Performance - BA (Hons) - Arts University of Bournemouth
Art, Sociology, Music - A levels - Salesian School
Skills
Bridal Make-up
Casualty Make-up
Contemporary Hair
Fashion Make-up
Hair and Make-up
Hairstyling
Make-up
Period Hair
Period Make-up
Prosthetics