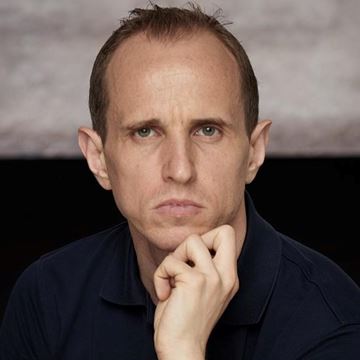 Lee Neville
Actor/Filmmaker
Location:

London

Career stage:

Early

Freelancer:

Available
ANYONE WISHES TO COLLABORATE ON A ZERO BUDGET SHORT FILM FEEL FREE TO GET IN TOUCH. TO LEARN ABOUT PAST SHORT FILMS PLEASE VISIT WWW.LEENEVILLE.COM
Lee has been inspired by the entertainment industry since he was a child and through that inspiration now lives to inspire others through entertainment. He has trained and worked professionally in Los Angeles, Florida, Paris and London. He has performed as an actor, singer and dancer on film, television and stage, and in commercials. He also writes, directs, models and coaches acting.
Highlights of Lee's career to date include creating and starring his first short
film trilogy 'Three Times Moving' in 2014, appearing in the 2011 BAFTA
nominated short film 'Connect', acting alongside Richard E. Grant in the 2010 short film 'The Man Who Married Himself', being cast by current Mr. Selfridge casting director Daniel Edwards in the 2007 short film 'Medium Rare', being a character performer at Disneyland Paris from 2004-2005 playing several classic Disney characters, and writing, directing and acting in 2 of his own short plays and a total of 8 of his own short films to date, including 'Time Always Moving' that premiered at the 2011 Cyprus International Film Festival and was subsequently released on DVD in the US.
While in LA, Lee has trained with coaches Elisa Eliot and Art Wolff.
Meanwhile in the UK he has been coached by Mel Churcher and John
Melainey, and studied at the Actors' Temple, RADA, Pinewood Film Studios, Lyric Theatre Hammersmith and the Theatre Royal Haymarket where he has learned from the likes of Patrick Stewart, James McAvoy, Ewan McGregor, Jeremy Irons, Imelda Staunton and Jane Krakowski to name a few.
With his ongoing journey as an actor, and multiple own projects currently in
development, Lee continues to move forward in his career and look ahead
for new opportunities.
Skills
Acting
Casting
Scriptwriting
Video Editing
Web Design
Directing
Documentary
Drama
Interviewing
Producing
Promotion
Social Media