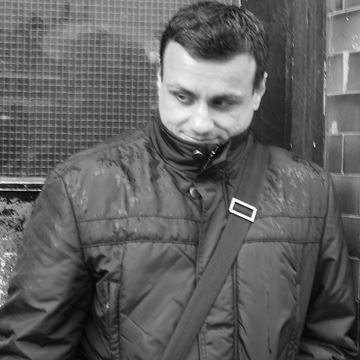 Shekhar Bassi
Screenwriter/Director
Location:

london

Career stage:

Early

Freelancer:

Available
Shekhar Bassi is a UK based screenwriter/filmmaker. Inspired by Akira Kurosawa at age 8, Shekhar mutated into a film geek thereafter and aspires to make feature films that travel the globe. He co-writes with his brother, Shalinder Bassi.
Shalinder is a UK based screenwriter/producer. Musically gifted yet cinema obsessed creative, Shalinder believes good story-telling lives in good writing; good producing lives in a good team of collaborators.
The Bassi Brothers made a creative transition to being behind it in 1998 and have produced and unproduced screenplay credits to their names. The brothers were commissioned to write their first professional screenplay in 1999 for the big screen. Based on a short story by Rabindranath Tagore, 'KABULIWALLA'(1999) was a Pandora/Anglo-American co-production.
In 2001, the Bassi Brothers co-wrote the screenplay 'Winter of Love' with director Shakila Maan. In 2003, writing ventures continued with scribing three shorts and another aspiring Anglo-Spanish feature 'Almodovar Screwed Up Love'. During this time we also began developing the feature, 'Sista' which was to be Shekhar's first directorial debut and funding continues to be sought.
In 2006 co-wrote 'The Boy And The Sea' with Tomas Donela. In the same year Shekhar and Shalinder started a co-production with Tomas on a feature documentary 'MAESTRO: IN BLACK AND WHITE'.
2006 saw Shekhar take on his first directorial role. He co-wrote and directed he short, 'THE FAIRY WHO STOLE EYES'. The short went on to be screened in competition at several festivals and won the 2007 Gold Remi for Best short at the Huston WorldFest. 2007-2008 also saw Shekhar and Shalinder accepted as one of the participants on Arista Scribes 2.
After an unplanned four year hiatus, for family reasons, in 2012 Shekhar and his brother optioned an original screenplay 'Ether' to OakHeart Films/Shoebox Films and are currently in development. In August 2012 the Brothers, wrote and completed a no budget ONE SHOT short film 'FAUX DÉPART' with Shekhar directing. The short went on to win the Best One Shot Movie of 2012 award. Shekhar and Shalinder partnered up with Theatre Producer Gemma Lloyd and Prime Focus to develop the Short film 'NO LOVE LOST', written by the Brothers, directed by Shekhar in 2013.
In 2012, Shekhar was one of five winning filmmakers, worldwide, in the Bombay Sapphire Imagination series competition for his short film script 'THE MRS.' The short went on to be directed by LA based Matt Smukler.
In July 2013, Shekhar was nominated for the 'Satyajit Ray Short Film Award' for the short Faux Départ. Continuing to write and direct, 2013 saw completion of the narrative fiction short film 'NO LOVE LOST' followed by the musical short- short 'I-CITY GIRL'.
To date NO LOVE LOST went on to be screened at 100 plus festivals picking up more than 30 awards and several nominations.
The Bassi Brothers are currently in development on feature film projects 'Ether', 'The Monitor', 'Firefly' 'Caterpillar' and 'Thumb'. Each of these projects are unique and original visual stories. Their budgets range from micro-budget (The Monitor) to medium-budget (Firefly). We are currently seeking funding for projects and are entertaining any and all potential producers and investors who would like to collaborate with us. We guarantee our absolute creativity, passion and hard work in achieving great films with great stories.
Followers
Following