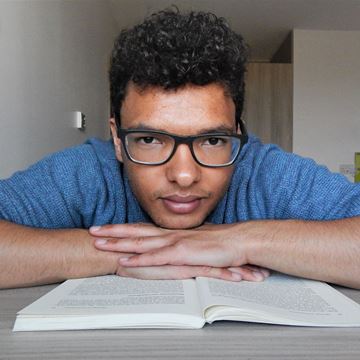 Harrison McIntosh
Junior 3D Animator (Available for Work)
Location:

Cardiff, United Kingdom

Career stage:

Early
A hard-working and enthusiastic artist who strives to create high quality animations! My dream is to join new inspiring works, while also learning from the many experienced artists around me.
Recently I've graduated with a First Class Honours from the University of South Wales, led a team to compete in the BFX Festival Competition in Bournemouth, and worked as a Postvis Artist for the new "His Dark Materials" TV series. In addition, I have a robust skill set used daily to perform tasks in specific fields, and a fair knowledge of using software including Maya, Cinema 4D, Photoshop, Illustrator, Nuke, and Premiere Pro.
In my free time I love to watch and keep up-to-date on new game, film and TV projects, and plan on writing to become an author/scriptwriter. I also enjoy viewing other people's art both online and from official art books, and draw when I can.
I'm currently looking for work! Please feel free to contact me!
Email: harrisonmcintosh@hotmail.com
Phone: +44 (0) 7804 474124
Work History
Postvis Artist - Painting Practice (Bad Wolf Studio)
Junior Postvis Artist - Painting Practice (Bad Wolf Studio)
Director and Lead Animator - BFX
Internship - Cloth Cat Animation
Education
Computer Animation - BA - University of South Wales
Interactive Media - Extended Diploma - Pembrokeshire College
Skills
Adobe Illustrator
Adobe Photoshop
Adobe PremierePro
Maya
Scriptwriting
3D
3D Animation
Academic Writing
Animation
Character Animation
Cinema 4D
Creative Writer
Creative writing
Feature Film
Illustrating
NUKE
Rigging
Storytelling