Visit ScreenSkills Select at UCAS careers fair
19 Nov 2021
Visit ScreenSkills Select's stand (96) and workshop at UCAS' Create Your Future in Manchester on 23 and 24 November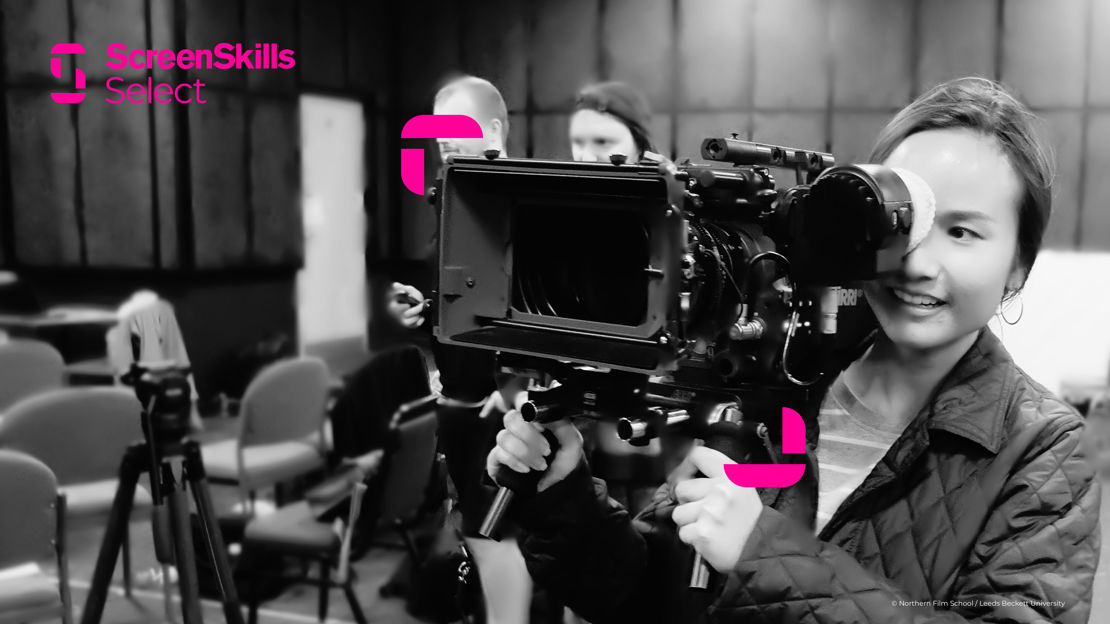 Taking place on 23 and 24 November at the UCAS Create your Future careers fair at Central Hall 2, Manchester Central Convention Complex, experts from ScreenSkills Select will be helping students to choose the courses that will give them the best opportunity of being a success in the UK's booming screen industries.
ScreenSkills Select's team of experts are not only available to talk to students at Stand 96, on Wednesday the team are also hosting a 30 minute interactive workshop at 10.30am explaining the full range of available careers in the screen industries. These include in film, TV, VFX, animation, games, location, post-production, make-up and costume.
ScreenSkills Select endorses courses that maximise the chances of students starting careers in the UK's booming screen industries. They are independently assessed and must show evidence of great course content, clear links to the screen industry alongside high levels of support in helping their students find roles.
With so many courses to choose from, it can be hard for students to find the best one, which is why those who are endorsed really stand out from the crowd. There will be literature at the stand signposting students to the endorsed courses exhibiting at the fair and those in the online ScreenSkills Select Directory which lists all endorses courses: www.screenskills.com/courses/search/#/
Students on endorsed courses also enjoy a range of exclusive benefits including:
Employability training events giving them professional advice on how to start a screen industries career
Industry insight sessions giving them a deeper insight into industry job roles
Being able to apply for UK BAFTA Scholarships of up to £12,000 towards course fees if on a postgraduate courses (and undergraduate courses in games).
Tim Weiss, Director of Vocational Skills, ScreenSkills, said: "Over the next two days, our team of experts are really looking forward to meeting and talking to as many students as possible who want to take the next step towards a career in the UK's screen industries.
"We aim to guide them to the courses that will give them both a great education and also help them find their first role in one of the country's most exciting growth sectors.
"We will also be showcasing the full range of career opportunities in screen from film and TV through to animation, games and VfX, many of whom have a skills shortage. This means there is a real demand for students with talent and aptitude.
"For those coming to the fair and who do not where to start or want a shortcut to the universities and colleges with the best courses, the ScreenSkills Select stand is the place to come to first. Our team of experts are on hand to help."
ScreenSkills Select was developed by ScreenSkills, supported by the BFI, awarding National Lottery funds as part of the Future Film Skills strategy.
Further information about ScreenSkills Select can be found at: www.screenskills.com/select
---
Back to news