ScreenSkills' CEO gives end of year message
21 Dec 2020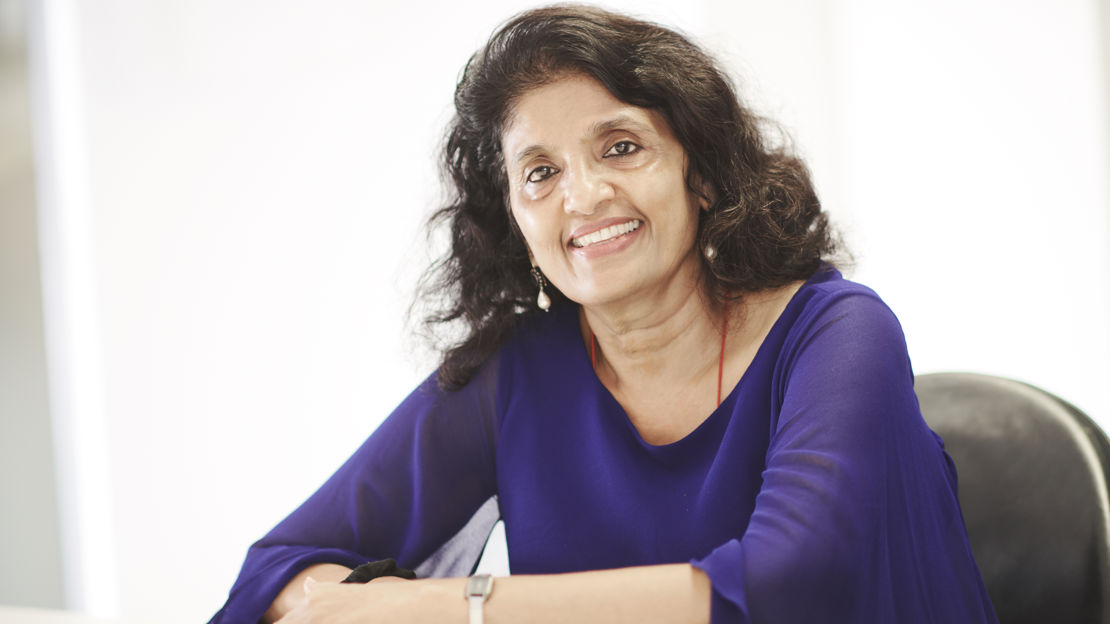 I am writing with best wishes for the festive season and here's to 2021. Many of you will be more than pleased to be seeing the end of 2020 which has ended with a worsening of the news on the pandemic which will be very hard for many to bear. We will continue to consider how best we can support the industry through these difficult times.
Yet as an optimist, I take positives from this most turbulent of years and please forgive me if I do a short recap to explain why.
When large parts of the industry were unable to work, we stepped up to offer practical support on mental wellbeing and finances to our workforce as well as an enormous programme of workshops, masterclasses and useful online training. Thousands seized the opportunity to learn new things, update existing knowledge and extend their – virtual – network. Sessions democratised access to television and SVOD commissioners, others led to job offers.  Many spoke of being "motivated," "inspired" and viewing the courses as "a lifeline". "ScreenSkills have been fundamental not only to the significant career progressions I've made…, but also in keeping me sane," one said.
More than 55,000 people have done some form of learning or training since the first lockdown, with the coronavirus basic awareness training, produced as a rapid response to the need for safe working, having 45,000 successful completions to date. The first people to take the test will need to re-take in coming weeks and the news of the more contagious form of the virus only reinforces the need to re-familiarise with safety measures.
Inclusion and enabling progression to jobs is core to who we are and what we do. The number of registered users with ScreenSkills is now more than 90,000, half of them women, more than half outside London and the South East and 15% from a black, Asian or minority ethnic background. There is more to be done, but it has been gratifying to support so many.  Given the pace of technological change, business model disruption and projections for growth as well as the importance of inclusion, training and upskilling will become even more important for our sector.
Production responded to the pandemic imaginatively - introducing or expediting the adoption of the creative use of tech and new working practices. We have already commissioned training in some of these and will be doing more.
We were proud to accept a Production Guild of Great Britain Innovation Award for our own creative use of new tech in our immersive VR experience, First Day: on Set, designed to explain the range of jobs in the industry to the next generation.
The pandemic has affected some of our work. Our pilot of a new way of delivering apprenticeships, which is to be tested with Warner Bros. and Netflix, has been delayed. However, the arguments we have been making for greater flexibility are being heard. The Prime Minister has pledged reform. This is important as apprenticeships – being paid as you learn – can be an important way of opening up the industry to a greater diversity of talent.
The long-term impact of the pandemic remains to be seen, but our Skills Forecasting Service is already investigating the consequences. Looking to the future, expansion of studio space and the growth of hubs, reinforces the need to have an inclusive workforce in the numbers and with the skills to deliver growth. This means not only finding and developing young talent but giving opportunities to those in related sectors to transfer in their expertise well as offering offer help for those returning after a career break for parenting or caring.
We cannot do any of our work without your support – those of who gave their time generously doing lockdown, our dedicated board, skills council, working groups and finance and audit members, volunteer mentors, industry evaluators of FE and university courses with ScreenSkills Select and those offering training or progression opportunities on your productions.
And we thank everyone who contributes to our Skills Funds as well as the BFI, awarding National Lottery funds under its Future Film Skills strategy, and Arts Council England.  Your investment underpins our work in building a skilled and inclusive workforce, UK-wide. You can't make great film, television, animation or games without investing in the people.
Wishing you, and all those close to you, the best of holiday seasons - Seetha
---
Back to news