Results day advice for options in screen
10 Aug 2021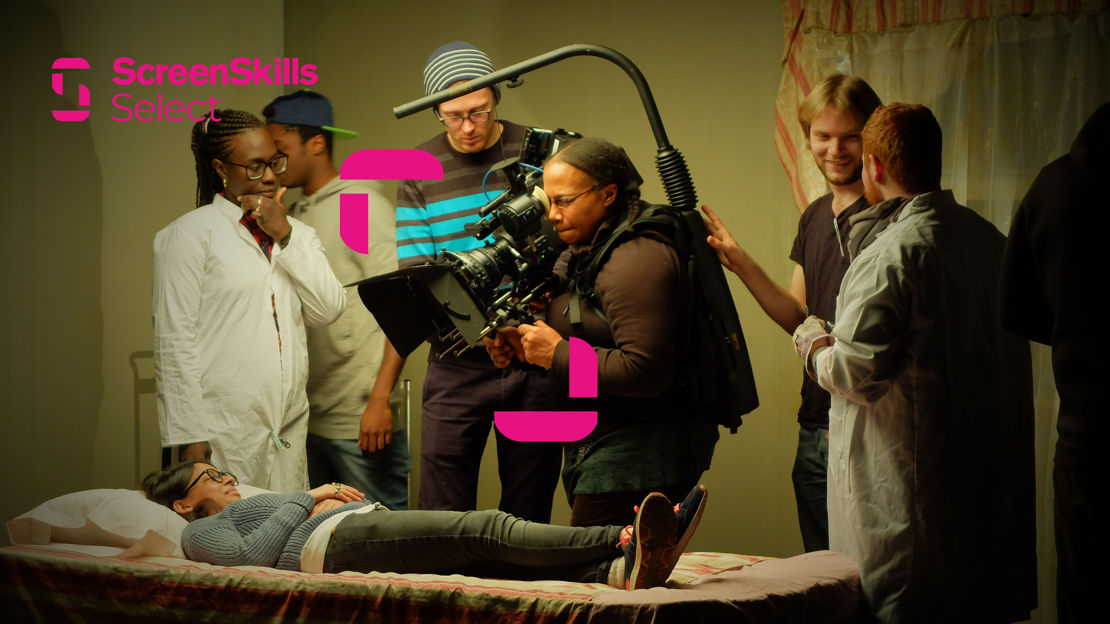 © Northern Film School
All of us at ScreenSkills wish to congratulate everyone for succeeding in getting the A-level and vocational qualifications they wanted in what has been a really difficult year.
For anyone still considering what to do next, a career in the UK's exciting and booming screen industries is certainly a great option, even more so as there are skills shortages which means there are plenty of opportunities.
A wide range of different skillsets are required in everything from post-production and accounting to hair and make-up and set design for film and TV and a variety of routes to them. There are also plenty of routes to get the skills you need to start such a career with colleges and universities still currently offering places to start in the next few months.
ScreenSkills Select courses at universities and colleges have been identified by people working in the screen industries as offering a strong preparation for a career in film, TV, animation, VFX or games.
To be endorsed, the courses must prove they have high quality teaching and they are also plugged into the world of screen industries by having great links with employers. As well as knowing that you are on an industry-approved course, there are also a number of exclusive benefits that only students on endorsed courses have access to. These will also help you get a career head start.
You can find out more by checking out the courses listed in our ScreenSkills Select course directory.
There are also an increasing number of great apprenticeships available in the screen industries – which you can read more about on our apprenticeships pages.  More information about the range of jobs behind the camera in the screen industries can be found in our job profiles.
Tim Weiss, director of vocational skills, ScreenSkills, said: "The film, TV, animation, VFX and games industries are emerging strongly from the pandemic and so will continue to look to recruit talented young people to support their growth. They are particularly focused on key skill shortage areas and future employees with the right employability skills, experience and understanding of the sector.
"So the information we provide at ScreenSkills about endorsed university and college courses, as well as apprenticeship routes directly into industry, can help young people who have just gained their results from A-levels or vocational qualifications plan their next steps with confidence."
Laura Canning, course leader, BA Film at Falmouth University's School of Film and Television, said: "There's never been a more exciting time to join the screen industries and clearing provides a crucial opportunity for students to start a career, even more so if they are studying on a ScreenSkills Select-endorsed course. This is why we made sure our degrees in film or television with their world-class facilities and supportive, inspiring environment were endorsed, because we want all of our students to be ready to thrive in the industry."
Andy Love, course leader, BA (Hons) Animation, Nottingham Trent University, said: "Here at NTU we value our partnership with ScreenSkills Select, supporting students to gain their foothold in one of the UK's most exciting creative industries.  Animation skills offer fabulous career opportunities for example, and, being a Select-endorsed course showcases the quality of the education students receive and maximises their chances of starting a successful career. With clearing, there are still opportunities available."
Mike Acosta, course leader for the FdA/BA (Hons) Game Art degrees at Warwickshire College Group, said: "Clearing is a great opportunity to start a course in the cutting edge world of gaming  and we have limited spaces still available for our Select endorsed BA Games Art course. We have collaborated with local games studios here in Silicon Spa to develop this course for students who wish to turn their artistic talents into a career in the games industry. Combining this with the Select endorsement, students can be sure of a great education and the best chance of starting a career in this exciting field."
Ceri Lewis, course leader for BA (Hons) Make-Up with Special Effects for the Creative Industries at Bradford College, said: "Clearing gives students an opportunity to take the first step to a rewarding career in the screen industries. This is even more so for in-demand roles in areas like make-up, which due to our close links with employers, we know are very keen to take on those graduating with these skills. For our specialist make-up course at the cutting edge of the screen industries to be ScreenSkills Select endorsed is a vote of confidence in the quality of the education students will receive at Bradford College, and, in their future opportunities for a successful career."
---
Back to news