New mentoring scheme for cinematographers
9 Jun 2020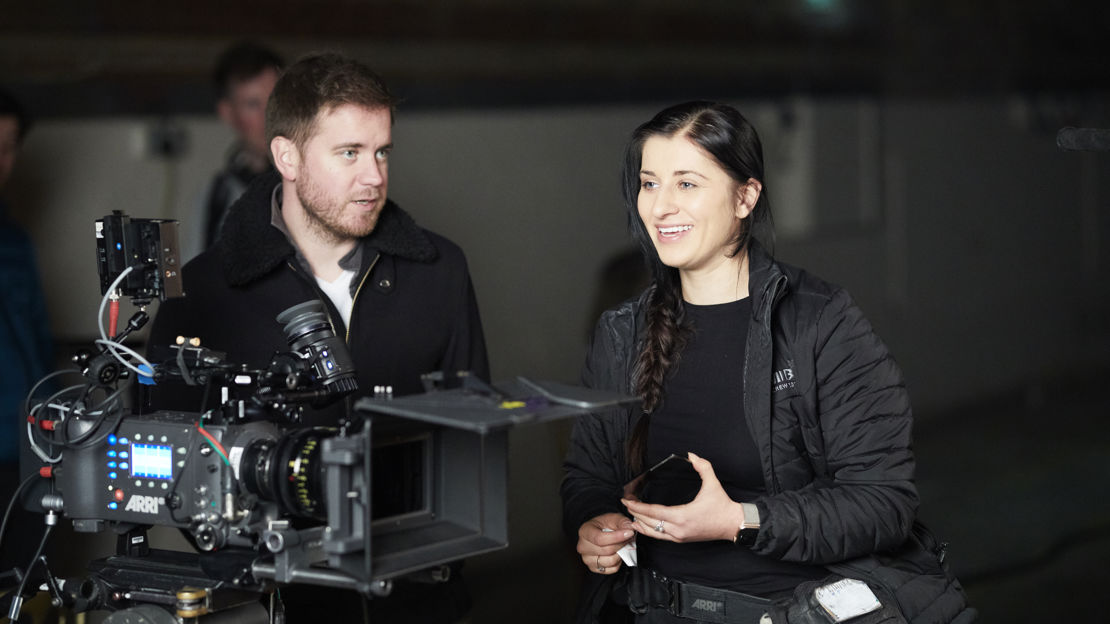 © ScreenSkills/ Erroll Jones
The British Society of Cinematographers, Association of Camera Operators and ScreenSkills have joined forces to form a new mentoring programme designed to support cinematographers and camera operators from groups under-represented in the screen industries.
The BSC/ACO ScreenSkills Mentoring Programme will be part of the ScreenSkills Mentoring Network supported by the BFI, awarding National Lottery funds, as part of its Future Film Skills strategy.
Award-winning directors of photography and camera operators from the membership of the BSC and ACO in the UK will mentor 20 mentees in the inaugural round of the programme developed by the BSC education committee with ScreenSkills.
This will be targeted at those with some experience so consideration will be given to membership of professional bodies, the number of years of work and credits. This particular partnership is not for new entrants. It is anticipated that mentoring partnerships will last between six and 12 months.
It is hoped that the BSC/ACO ScreenSkills Mentoring Programme will be an ongoing initiative that will take on more mentees over time. It will be targeted at mentees from under-represented groups who are already experienced in cinematography or camera operating.
BAFTA-winning cinematographer James Friend, (Rillington Place, Patrick Melrose), from the BSC education committee, said: "Education and the promotion of the highest possible standards within our craft are the fundamental principles our organisation was built upon over 70 years ago.
"I was fortunate enough to have been mentored by two great members of the BSC and on reflection, I cannot imagine where my career would be without their invaluable guidance and  it gives me great pleasure to reciprocate by supporting this initiative."
James is already a volunteer mentor with ScreenSkills.
Mike Eley, president of the BSC, said: "Our shared love for what we do is the built-in mechanism for refreshing and invigorating our industry and mentoring is the clearest expression of that devotion. The BSC is proud to partner ScreenSkills in nurturing cinematographic talent in the UK".
Sean Savage, president of the ACO, said: "The place where I stand now is entirely down to the generosity and knowledge given to me by my wonderful mentors. That knowledge gained is now for us to pass to the next generation. The ACO is fully committed to this exciting partnership."
Seetha Kumar, CEO, ScreenSkills, said: "Learning from the experience of others is so important in supporting and developing talent and having networks to draw on makes a real difference. We are delighted that the cinematographers are making such a strong statement about the value of mentoring and look forward to working with them to help support a diversity of talent in cinematography and camera operating."
Leigh Adams, the BFI's director of education and skills, said: "This mentoring programme is a great initiative on the part of ScreenSkills and the British Society of Cinematographers.  For our cinematography and camera talent, it is a golden opportunity learn from peers, and the time and expertise given by industry mentors is both invaluable to the selected mentees and their careers and in supporting our industry's skills needs."
Mentees who wish to be considered should apply here by 8 July. BSC and ACO members will have a dedicated process for volunteering and will be involved in the matching process with a mentee. They can request access to this mentor registration form by contacting mentoring@screenskills.com
---
Back to news