More than 60,000 students to learn about creative careers
24 Feb 2021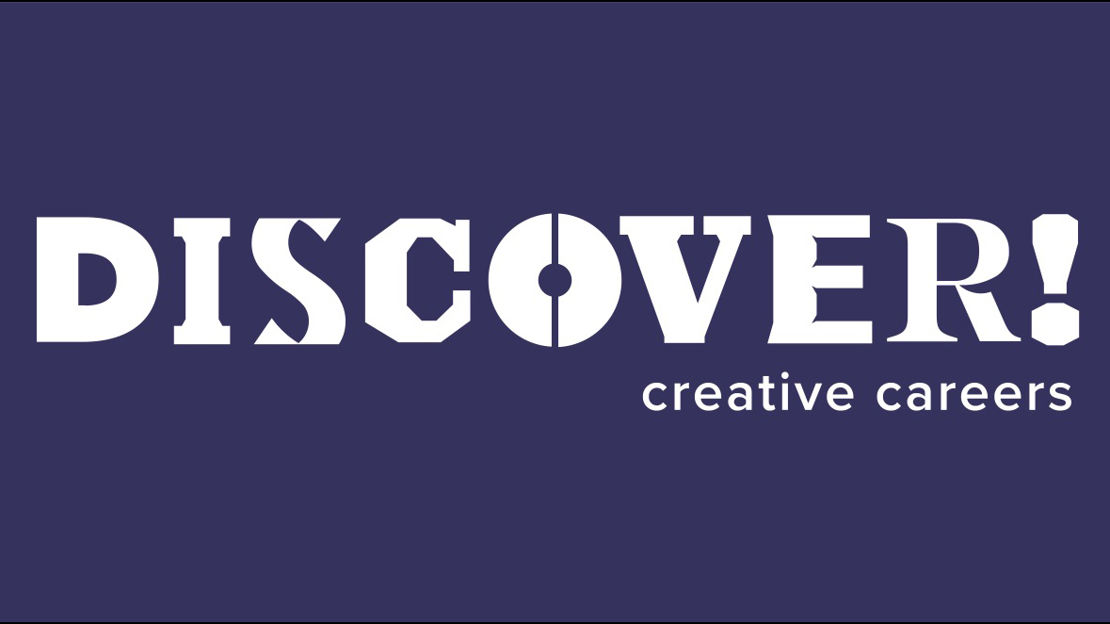 More than 800 secondary schools and colleges have signed up to take part in the online Discover! Creative Careers Week 2021, which takes place from 1 to 5 March which is National Careers Week.
The initiative – which aims to build awareness of the jobs that exist in the creative industries to ensure a more inclusive future workforce –  is led by Creative & Cultural Skills and ScreenSkills with support from the Creative Industries Federation and is funded this year by Arts Council England.
Leading figures and companies from across the creative industries will be contributing with filmed interviews, tours and live panel discussions to introduce more than 60,000 young people to the wide range of roles and career options they could consider. A suite of online resources that showcase different job roles is also available.
The week has been organised around five sector themes, one of which is the screen industries. The screen day will be introduced by broadcaster and ScreenSkills ambassador Mim Shaikh and features films from Pinewood Studios, Framestore, Emmerdale and The Farm (BBC Sport). ScreenSkills' head of animation and film Gareth Ellis-Unwin, Oscar-winning producer of films including The King's Speech, will also participate in a panel alongside Leigh Adams (British Film Institute), Louise Smith (sustainability manager at Bond) and another ScreenSkills ambassador, Nainita Desai (composer, For Sama, Bad Boy Millionaires and American Murder).
There will also be a day dedicated to games, VFX and animation. This day will be introduced by actor and video game developer Abubakar Salmi and features films from Ubisoft, Cintel Global, Wildseed and Gough Bailey Wright. There will also be a live Q&A with Rick Gibson (CEO of the British Games Institute), Declan Cassidy (CEO of Into Games), Lesley Klassen (co-founder of Flipside XR Animation) and Christine McKay (CEO of Salamandra UK).
In addition to the sector themes there will be sessions targeted specifically at introducing students with special educational needs and disabilities to careers in the creative industries, including a live Q&A panel with professionals such an award-winning freelance graphic designer and entrepreneur who has spinal muscular atrophy and a character animator at Jellyfish Pictures who is neuro-divergent.
ScreenSkills' CEO Seetha Kumar said: "Film, television, visual effects, animation and games are a booming sector and integral to the recovery from Covid. There are exciting opportunities in a wide range of behind-the-camera roles and we hope Discover! will help a greater diversity of young talent find a pathway suitable for them. We need people with a wide range of skills – people who are good with money and organisation or construction or coding, as well as the writers, actors, designers and directors – and are proud to have helped devise the imaginative Discover! Creative Careers week programme to inspire the next generation of talent."
Creative & Cultural Skills' CEO Jane Ide said: ". We hope Discover! Week sparks the imaginations and interests of thousands of young people and goes some way to inspiring the next generation to pursue a career in the creative industries. We need them to help us rebuild our sector post-Covid, making us stronger, fairer and even more impactful than before."
Arts Council England's CEO Darren Henley said: "It's more important than ever to support and nurture the next generation of creative talent, whose lives have been turned upside down this past year. We want young people of all backgrounds to feel excited by the prospect of a creative career. This year's Discover! Creative Careers Week will help develop new pathways into the creative industries. The innovative digital programme will connect thousands of students with inspiring figures and employers, highlighting the wide range of skills needed to help the sector recover from Covid-19 and the varied opportunities that exist across the creative industries."
This 2021 digital edition of Discover! Creative Careers Week follows a hugely successful live event which took place in November 2019, in which hundreds of organisations from across the creative industries opened their doors to thousands of students and introduced them to the variety of roles and career pathways.
---
Back to news