Industry shares insight with education at ScreenSkills Select sessions
12 Jul 2021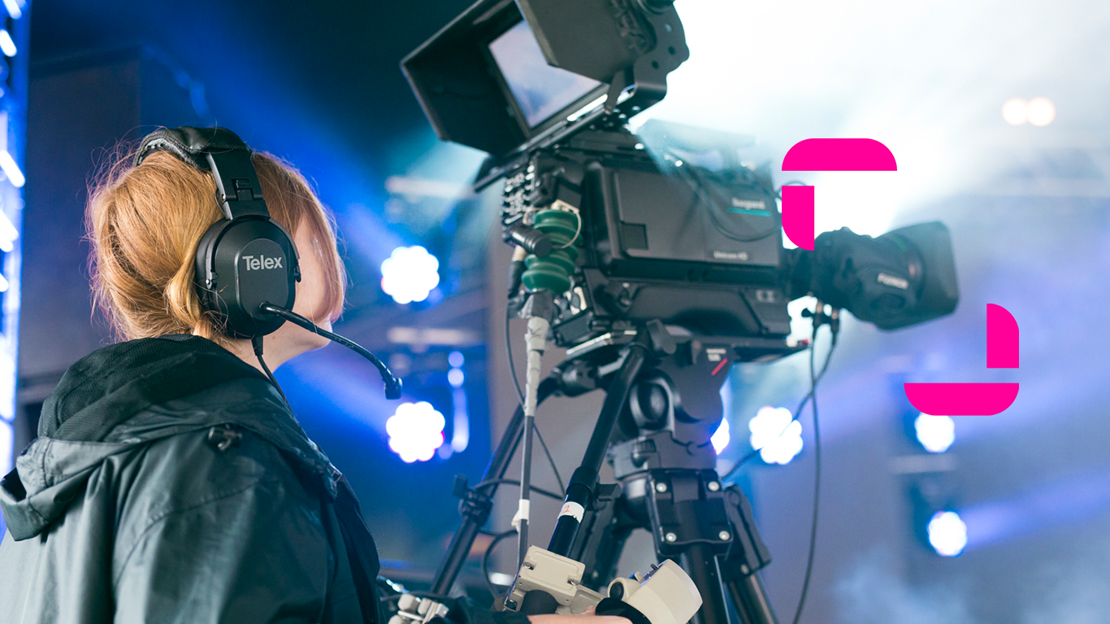 More than 350 heads of department, course leaders, teachers and students from ScreenSkills Select endorsed courses came together last month to hear from screen industry experts about the best pathways into screen and in-demand job roles.
The five Industry Sessions - organised annually as an exclusive benefit for students and educators from ScreenSkills Select endorsed courses and degrees - featured panels with industry experts who talked about their own experiences working in screen. They also shared the latest intelligence on how to best secure a first job in TV, film, games, animation and VFX and talked about some of the jobs identified as skills shortage areas in the ScreenSkills Assessment 2021.
The feedback from the events was hugely positive, with 96% of attendees stating they were very satisfied with the speakers and 82% stating they gained new knowledge.
Lee Barraclough, who is studying computer animation arts at the University of the West of Scotland, attended the session on VFX with virtual production technical director Spencer Chase (The Third Floor Inc) and environment generalist supervisor Ben Cowell-Thomas (DNEG). "My course is aimed at giving you a taste of all of the component parts of computer animation production and the skills that are needed. I am particularly interested in pursuing a career in VFX, so this session gave me the extra insight and confidence I need to help me find my first role in this field," Lee said.
The events were also valuable for educators looking to develop their curriculum, with Jeremy Moorshead, principal lecturer in film and animation at Nottingham Trent University, commenting that "NTU is starting new courses in games and VFX, so these sessions have been very helpful in understanding how to ensure what we teach is aligned with the needs of the industry in these fields".
Sam Taylor, who has been a lecturer in visual effects and animation at the University of Bolton for six years, added that "the ScreenSkills VFX session was incredibly valuable and gave a rare opportunity for students and staff to hear about a range of areas and roles within the VFX pipeline.
"A key topic that we discussed was how Unreal Engine and virtual production is changing the industry, and in some cases, where VFX actually sits within the pipeline. Ben and Dean both gave great depth into their experience of entering and progressing through their roles along with their extremely helpful advice for aspiring artists looking to join the industry."
Daisy Fernandez, game designer at Nerial and panellist on the games session, gave invaluable insight into entering the gaming industry and what skills and attitude are needed to be successful. "Game development moves so fast that a list of design-specific technical skills will probably look dated in a year's time. A familiarity with a game engine is definitely a plus but having a willingness to learn and the humility to ask for help is just as important," she said.
Tim Weiss, ScreenSkills' director of vocational skills, said: "These Industry Insight events form a key part of the benefits of being a student or educator on a ScreenSkills Select endorsed course. It was very pleasing therefore to see that the feedback was positive and the delegates felt the sessions were of real value. It certainly means that we will hold more next year and given our recent research into where the skills shortages are in the screen industries, they are clearly needed."   
The five sessions covered TV, film, games, animation and VFX and also included the following speakers:
Dani McGirr, production manager, North One TV
Danielle Watkeys, production coordinator, North One TV
Amie Tridgell, location manager
Jamie Lengyel, location manager
Peter Theophilus-Bevis, senior game economy designer, Drest
Lucy Gatenby, junior rig artist, Blue Zoo
Jessie Ilham, rigging supervisor, Blue Zoo
 More information about the range of exclusive benefits for ScreenSkills Select endorsed courses and degrees can be found on the ScreenSkills Select pages. They include:
Employability training sessions to help your students in their final year of study build their professional profile, approach job applications, prepare for interviews and understand freelancing working
Industry Insight sessions for lecturers, course leaders and students to gain deeper insight into a variety of in-demand screen industry job roles, and practical advice on pathways into these professions
Select Annual Congress, where educators to hear the latest intelligence from award-winning experts from the screen industries. The first was held in March 2021 with more than150 delegates attending
'Train the trainer' sessions for course leaders and tutors to refresh and enhance delivery, especially when delivering remotely.
---
Back to news