£750,000 of funding announced for film skills training
11 Jan 2021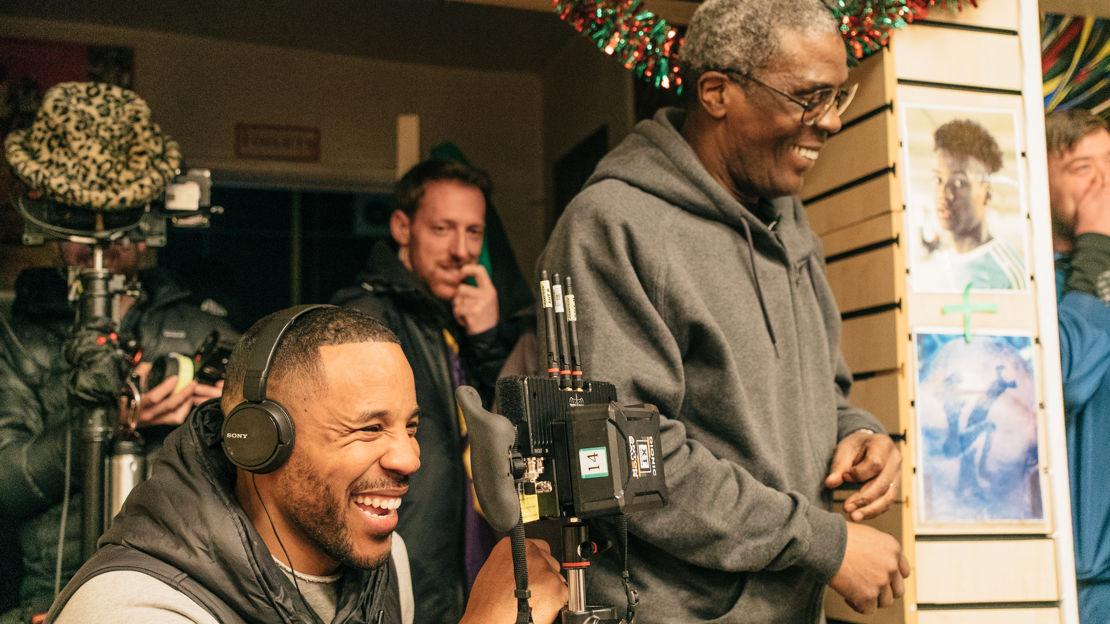 Behind the scenes of Pirates © Hillbilly Films
New investment from the ScreenSkills film department is being targeted at addressing skills shortages, improving inclusion and preparing the industry to work with emerging and evolving new tech.
The £750,000 worth of training just commissioned, supported by the BFI awarding National Lottery funds as part of the Future Film Skills strategy and by the ScreenSkills Film Skills Fund with industry contributions, is aimed at building and sustaining a skilled and inclusive workforce and underpinning recovery from the Covid pandemic and future growth.
Among the emerging and evolving technologies featured in the new training is a bootcamp for film and high-end television VFX practitioners in Unreal, the real-time 3D creation platform for photoreal visuals and immersive experiences that was originally developed for games. Other sessions will aim at demystifying virtual production and pre-visualisation in film including budgeting and scheduling for virtual production.
The training provider 104 films, which specialises in disability and film, will deliver a programme for disabled crew to step up to the role of film post-production supervisor. Other training designed to support a more inclusive industry includes further training in Afro hair for film after success in delivering this online during the pandemic.
The new investment in coming months all targets areas of skills shortage as identified by the ScreenSkills Skills Forecasting Service. Free training includes courses in accounts, art direction and picture and sound workflow training for film post-production supervisors as well as certified DaVinci Resolve and other training for film colourists.
A further raft of subsidised training is being delivered by the National Film and Television School across production, including locations, line producing and intimacy direction, technical skills, including editing on Premier Pro, camera assist, sound design and an introduction to the role of digital imaging technician (DIT), as well as script development, script reading and reporting, Further support for fees for these short courses is available for those from groups currently under-represented in the industry.
Ongoing efforts to support a safe working environment in the context of the Covid-19 pandemic have already included investment in intermediate and advanced coronavirus training for heads of department and Covid supervisors.
These complement the basic awareness on production training launched in the summer of 2020 which has been successfully completed by more than 46,000 people to date. Another 1,500 have already retaken the free online training to renew the certificate which expires at six months.
---
Back to news