Mentoring: Tracy Forsyth and Lizzie Wingham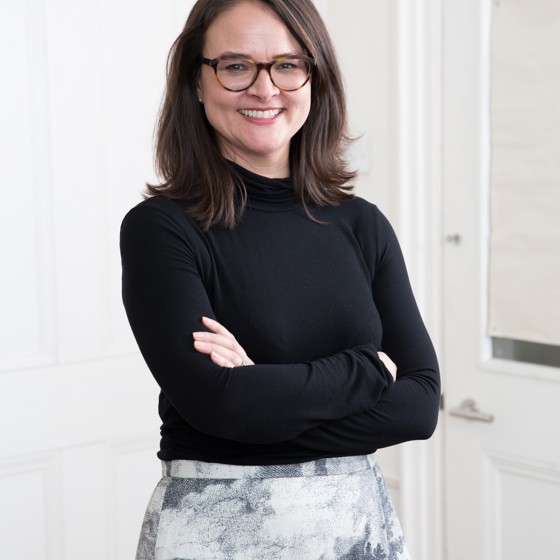 Mentor Tracy Forsyth
"Other people help us articulate our experiences sometimes better than ourselves", is how Tracy Forsyth sums up mentoring.
The former BBC Worldwide commissioner has done a fair amount of mentoring, including for young BAME people.
"You need to be an active listener," explains Forsyth, saying that a lot of the work is, "not necessarily about their career."
"A lot of it is about confidence and self-belief and understanding and them being able to articulate their USP. So many people are so talented and hard working but we don't take time to look at ourselves objectively and see ourselves as a product or someone with a viable service or skill to sell - especially in this industry which is so freelance and you're only as good as your last job."
"I'm not that great at it myself. If you're not naturally a big extrovert then you can go through whole life without realising your full potential."
Prior to joining BBC Worldwide, where she worked between 2012 and 2018, Forsyth was a commissioning editor at UKTV so was ideally placed to help her first mentee from the Women In Film & TV mentoring scheme, Lizzie Wingham, who wanted to get into commissioning.
One of the key things she did after meeting Wingham in 2010 was "reframe" her experience, making her come across more confidently in her covering letters.
"It's important getting your mentee to know what their USP is and speak confidently and reframe what they do in a positive way," says Forsyth, explaining it can be done in a way that is not arrogant.
"Instead of saying I'm really good, you just tweak it a bit saying 'I'm really passionate about… I have this programme I'm excited to show you."
"Mentoring gives you that confidence and sounding board. The mentor's job is to…be like a kindly, bossy, proud aunt saying, 'Get your hair out of your eyes because you've got such lovely eyes!'"
Over the years the pair kept in touch: "We were both in the industry and would keep in touch as we both moved around. Lizzie came to me again at a crossroads [in her career]…I said of course and I did what I could to help. I put her in touch with someone at BBC3 then she got a job there. That's classic mentoring using your contacts to help push somebody forward."
Mentors can get a lot out of the process too says Forsyth.
"It's incredibly rewarding for mentors as also there's the reverse mentoring that happens. Lizzie worked in the digital era, she understands the lingo and grammar and I wasn't as au fait with that so I learnt from her too."
And in fact things came full circle as Forsyth herself is now the WIFTV mentoring producer.
Mentoring for women is often different because, as Forsyth says some don't want to been seen "as a know it all. A lot of my work is about reframing issues, about how we present our skills without being arrogant. It's finding the language that women are comfortable with using that allows them to express themselves."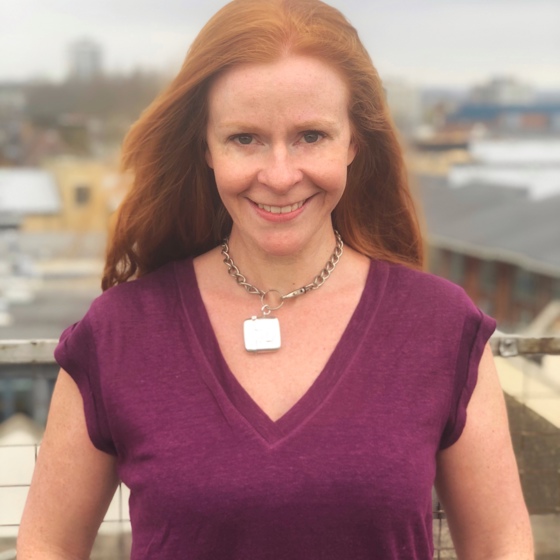 Mentee Lizzie Wingham
The longevity of a good mentoring partnership and its cascade effect on others within the industry is perfectly encapsulated by Lizzie Wingham.
The former BBC3 deputy editor has gone on to share the wisdom and tips given to her by Tracy Forsyth with her own staff.
Wingham, who did an MA at Bournemouth University's media school - met Forsyth, who was an executive at BBC Worldwide at the time, via the Women In Film & TV mentoring programme and is still in touch.
"I read about the scheme in Broadcast. One of the things I'd been struggling with is I'd worked with smaller companies so didn't have a peer group."
Wingham was put in touch with Forsyth by WIFTV mentoring producer Nicola Lees who, "was a very clever woman as Tracy and I are a perfect match."
Having started out as a runner and assistant producer Wingham also worked on a Channel 4 First Cut documentary called Jail Date, which she narrated and directed, and Wainwright Walks for the BBC.
However she wanted to work in commissioning, which Forsyth had experience of, and wanted to know the route into it. Forsyth also had a family and Wingham also wanted to know how that worked with a career.
One of the things she found most useful during that first and subsequent meetings was how Forsyth focused on to help her achieve her goals by changing how she approached employers.
"I didn't know best way to sell myself. Tracy reworked my CV for me; we focused on things I'd done [and ] she rewrote my approach letter. I had previously written covering letters which sort of said, 'It would be lovely if you watched this.'
"She rewrote it and I thought 'Oh my God I can't send that!'. It was more masculine in tone, saying, 'Here's my last programme, it's brilliant, you should meet me'. I remember hitting send when I first used it and thinking, 'Oh my goodness!'."
The change in approach was effective. Wingham went on to work in development for Plum Pictures and Silver River and became a series producer for One Man and His Campervan and George Clarke's Amazing Spaces for Channel 4.
She and Forsyth bumped into each other during that time but she actively sought her mentor's advice again when she came to a crossroads juggling work and family life.
With Forsyth's help, within a few days she had an interview for another job and became series producer for BBC3 show Queer Britain, before becoming deputy editor of the channel. She is now editorial commissioner at Barcroft Studios.
Over the years since meeting Forsyth, Wingham has passed on what she learnt: "That sense of knowing how to pitch yourself, I use it when I talk with young producers."
"Having a mentor and seeing the value in it makes me more acute to the issues as a manager and team leader. We're often floundering on our own in TV and we're not very good at appraisals and constructive feedback.
"Tracy didn't have a vested interest in any decision so was impartial and I was able to listen and talk which was very empowering."
The other thing that has been useful for Wingham was the other mentors she met doing the scheme: "Over the last ten years we've met up regularly and that's been hugely of value too."