Mentoring: Inigo Manby, Emma Bayat and Peter Brook
Mentor Inigo Manby
For assistant editor Inigo Manby volunteering to be a mentor was an easy decision having been mentored himself on a scheme run by ScreenSkill's forerunner Creative Skillset.
"It was incredibly positive and I have the viewpoint that you should give something back. My mentor, Jason Rayton, was hands-on with me and really looked after me. He got me to edit some of the feature film Free Fire he was working on and I went on set. It was quite a baptism of fire and it really taught me how editing and operating on set works."
Manby, whose credits include Doctor Foster and BBC feature film VS, was keen to pass on what he had learnt to his two mentees Emma Bayat and Peter Brook.        
"There are some things which can't be taught in books but learnt in the cutting room, with someone more experienced than you passing on the fundamentals. I based what I did with Emma and Pete on what I learnt with Jason."
Manby met his charges over dinner and rather than talk about films they liked was keen to discuss the nuts and bolts of their career and their planned trajectory: "It's a career and they need practical advice. I wanted to see who they are, what makes them tick and how they were going to achieve their goals. I said send me your CV, which I would read in the same cold fashion as an employer would."
Their CVs were "torn to shreds" but emerged more focused and better equipped to help them get a job.
"Emma and Pete are incredibly bright; their CVs needed to reflect their stories and that they are very motivated."
To help them assess and narrow down their options Manby put them in touch with experts in certain areas: Emma spent a day with a colourist to see if she wanted to specialise in it.
"I wanted to figure out what they wanted to do. If someone isn't sure, the only way to decide it is to try it," said Manby.
Most of the time he communicated with them by phone, which he preferred to emails. He juggled his work and mentoring by taking calls from Emma and Pete on the go, "walking outside for lunch" or "I just took a cab".
The mentoring process was useful for Manby too: "I did learn some things from them. Pete has a scientific brain that's great at processes; Emma is good at maths. Everyone is different and you have to be honest about your strengths and weaknesses."
The mentoring began in the summer of 2018 and Manby, who is currently working on Lyrebird - a film starring Guy Pearce and produced by Ridley Scott - still speaks to his mentees.
"I think we will keep in touch as friends or contacts and they can call me if they want information or need to bounce something off me. I don't have to worry about them; they are working and in demand."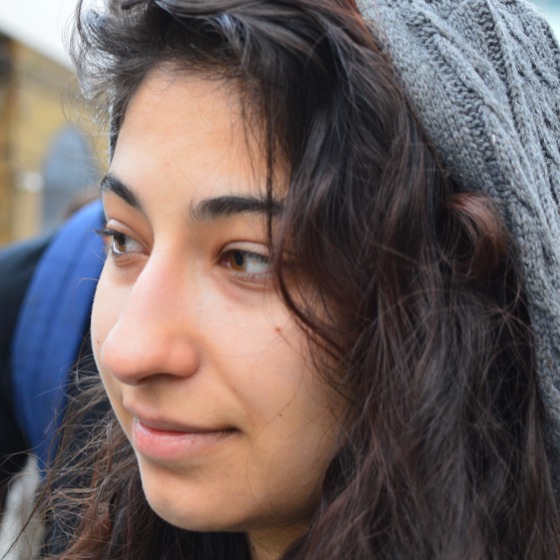 Mentee Emma Bayat
With credits as second assistant editor on Mammoth Screen's The ABC Murders and World on Fire at the age of just 22, Emma Bayat has already made big strides in her career.
Although she got those posts through her own networking, she says the mentoring by assistant editor Inigo Manby she has had through being on the ScreenSkills Trainee Scheme has gone beyond her expectations.
"I've done quite a lot of networking before and previous mentoring but with Inigo I got lot more than I was expecting; I was looking for someone who could answer my questions. Inigo has been there to help as much as he can. I've been able to call him when I've had questions or issues with things. I wasn't expecting him to be as involved as he actually is. I just thought it would be someone I meet a few times and they answer questions."
"He has helped me with job decisions. He's even called me late at night before because I've had an issue with something to make sure I've been OK and put me in touch with people who've helped me out."
Manby mentored Bayat at the same time as another mentee Peter Brook, who has become a friend: "Inigo took us out to dinner first which was really nice of him. I didn't want to bother him too much at first or be too pushy and actually he's been the one who came up with ideas. He thought of Pete and I taking a course. It hadn't crossed my mind; he has the connection to ScreenSkills so he can ask for those things."
Bayat was brought up in a small village in Wiltshire so had no media contacts after she joined Red Bee having done a BA in digital film making at media institution SAE. She "kind of fell into" media having taken a gap year because "I couldn't chose between theatre and biology. I really wanted to do marine biology and I liked theatre and I liked idea of making something and directing.  At uni I went into post because I had an amazing lecturer who was awesome."
One of the things Bayat has most appreciated is Manby's perspective, particularly as the Screenskills scheme helped her make the move from in-house at Red Bee into freelance work. He helped her navigate the practicalities of the industry in London and its potential pitfalls.
"Plus one thing I was really confused about was whether I wanted to be a colourist eventually or in editorial and he hooked me up to try that out with someone he knew. It's more pastoral support than teaching but we are also meeting up to have a study session for software we have to learn."
Her advice is: "Take advantage of mentoring as the industry is really hard to break into. Everyone I've met has been helpful and welcoming but it's hard to meet those people so you're in a goldmine if you're set up with someone who's willing to help you out and be there for you."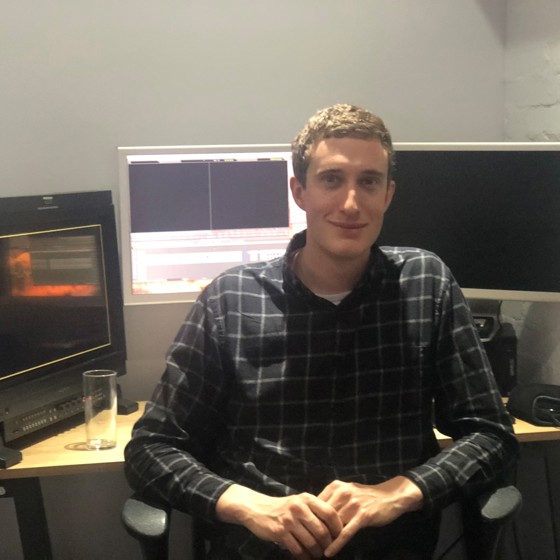 Mentee Peter Owen Brook
Peter Owen Brook's route to landing the role of second assistant editor on BBC Judy Garland biopic Judy via ScreenSkills was not conventional.
After completing a pharmacology degree Brook did a PhD in lung disease at Imperial College during which he became involved in its TV society. From there he made short films then got a job through Facebook as first assistant editor on a straight-to internet Chinese horror comedy.
Elements of his scientific studies have proved helpful in his new career: "Lots of things I did fed into what I do in the editorial stuff especially from the assisting point of view: organising databases, making sure lots of information is readily available and being pretty meticulous. So my lab book and my effects database are not dissimilar."
Whist working as a runner freelance in Soho Brook heard about ScreenSkills so applied and won a place on its trainee scheme. That included a placement on Renee Zellweger film Judy and mentoring from assistant editor Inigo Manby, which began at the end of summer 2018 alongside another trainee Emma Bayat.
"Inigo has been fantastic," says Brook. "He is a very interesting guy. He explained how he'd dealt with situations in his job…and about dealing with people in what is often quite a close and frenetic environment."
They met up over dinner in London and Manby was keen on to polish Brook's CV to help him get work.
"I went in with quite a few questions…such as what are normal working practices…to practical techie things. There's a lot of variation from job to job so he was helpful in finding out what's normal. All the mentors are going to be different but my advice is go in with a long list of questions so you don't have too many awkward silences.
"The mentor will have things they think it's important you know, so be prepared to listen as they will know things you don't know you need to know about! Inigo told me things he wished he had known when he started."
Manby also pointed Brook in the direction of jobs and after Judy he went to work on an as-yet-unnamed project at Warner Bros.
Originally from Brighton, Brook had been in London whilst studying, which he admits helped him: "Other people have the prospect of cutting ties and moving to London for a job that might only last five weeks; it can be pretty scary. That's something I didn't have to do."
Under the scheme three meetings are arranged with the mentor but Manby has gone above and beyond that says his mentee.
"We're in contact pretty regularly; I know it's part of the scheme, but it feels like there's someone I can just drop a message to ask questions when they come up.
"It's helpful having someone to bounce ideas off. The mentoring and the scheme have put me in a great position and I've now got a decent film credit to my name which counts for so much."