How to apply for ScreenSkills Select endorsement
You may submit an expression of interest at any time by filling out the form on this page.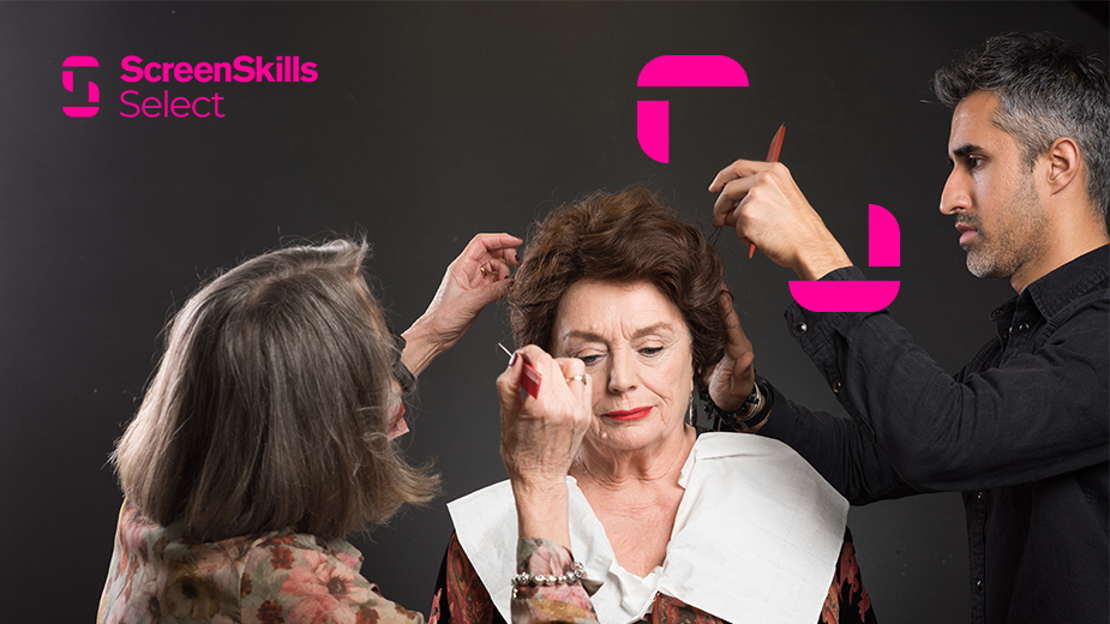 The Iver Make-Up Academy
We appreciate that this is a difficult and uncertain time for institutions. We are committed to supporting you, and delivering ScreenSkills Select activities including the processing and review of current and new endorsement applications at this time.
To express your interest in applying for ScreenSkills Select endorsement, please contact Emelia Danso, Accreditation Engagement Manager who will guide you through the application process.  
How to get your course endorsed
To qualify for ScreenSkills Select endorsement, courses must:
be industry-focused with strong input from local employers and relevance to the screen industries
further education course providers or colleges must have an Ofsted rating of "good" or above
have high graduate or leaver employment rates
have excellent standards of student work
have evidence that they are addressing sector skills gaps and shortages in curriculum design
have a focus on preparation of students including teamwork, professional and business skills
have strong engagement with employers and an industry focus
have a commitment to diversity and inclusion with regards to student and staff recruitment as well as training
already be in operation and have produced at least one cohort of graduates or leavers, with the evidence available to demonstrate that a good proportion of them have either gained employment in the screen industries or progressed on to further study 
Once a decision has been made to endorse a college or university course under ScreenSkills Select, the course will be endorsed for a period of four years subject to annual monitoring. Only college or university courses that cover one or more of these sectors are eligible to apply.
ScreenSkills Select focuses on the key sectors of film, TV, animation, VFX and games. Only college or university courses in these sectors are eligible to apply.
We endorse a wide range of films and TV courses, including production, directing, screenwriting, post-production, editing, sound design, cinematography, music composition for film and TV as well as craft-based areas such as set design, model-making, production design, costume, hair and make-up.
Please note we do not accept applications from acting or wholly film theory courses. 
Once your expression of interest form has been submitted you will be sent guidance and a full application form. The ScreenSkills Select team will be on hand to offer one-to-one advice and guidance throughout the application process. Click the dropdown below to find out more detail about the steps within the ScreenSkills Select application process
Right from the initial stage of application, the professionalism, advice and care shown by the ScreenSkills team was fantastic and this made the whole process as smooth as it possibly could have been. To receive ScreenSkills Select endorsement is a great achievement for the College and the television department.

Jim McIvor, Course Leader HNC/D Creative Industries: TV, Glasgow Clyde College
ScreenSkills Select application process
Complete and submit the application form
Pay the relevant application fee on receipt of invoice
Quality and industry evaluators will assess your application via a Stage 1 report. Unsuccessful courses will be offered feedback and advice and successful courses will move on to Stage 2 of assessment 
All college or university applications are required to demonstrate how their course feeds into skills needs identified by the ScreenSkills Skills Forecasting Service, as well as how they are addressing diversity and inclusion within student, staff recruitment and curriculum
Confidential questionnaires will be sent to all students from the applicant course asking for their opinions on their learning. A 60% response rate is required to progress to Stage 2 panel presentation
Stage 2 panel presentation: course leaders give presentations to a panel of industry evaluators, who also interview a selection of students. Examples of student work and a quality improvement plan will be provided, and the panel will prepare a Stage 2 outcome report detailing their decision
Each course is subject to an annual review and support fee requested at the end of the first twelve months of endorsement and each subsequent year of endorsement. This includes an annual review meeting with an industry evaluator to share and discuss course enhancements, progress made on any areas for development, any major staff, resource or curriculum changes, and offer advice on how the course could further adapt to reflect changing industry needs
Once a course has achieved ScreenSkills Select endorsement, institutions are asked to sign an agreement which sets out the terms and conditions
If an application is unsuccessful at any stage in the process, ScreenSkills Select will provide detailed feedback on the criteria that were not met and suggestions on how to meet them in the future. It is recommended that unsuccessful applicants speak to the ScreenSkills Select team about working together towards a successful new application.