Runner Marcellino Hockner
18 Aug 2018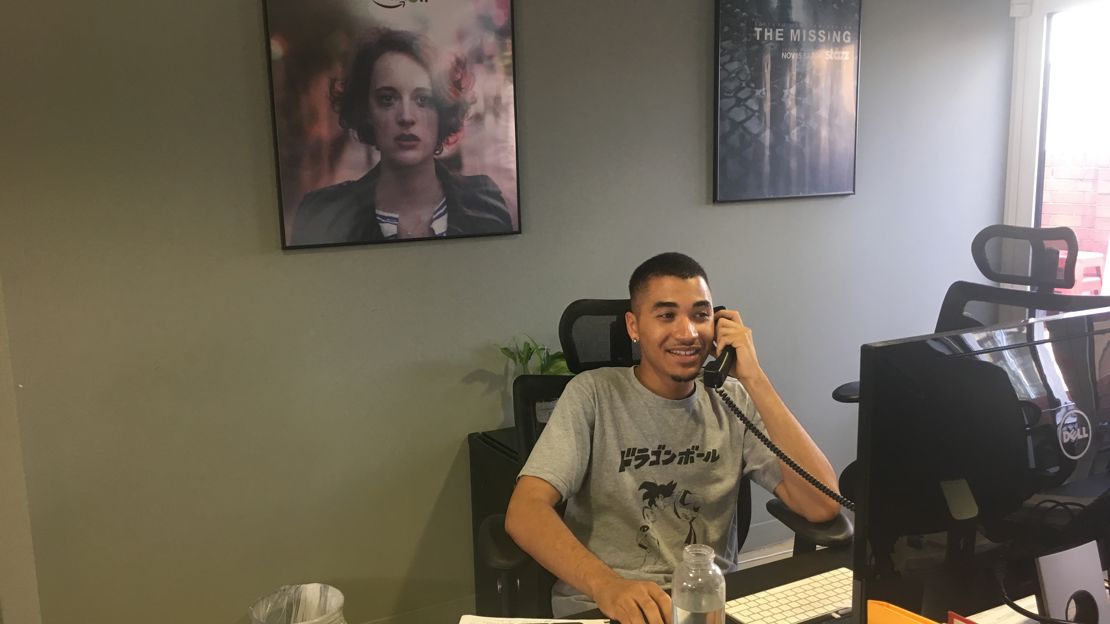 Job titles: production runner
Industries: High-end TV
At 19 years old, Marcellino was determined to become a director. He knew he wanted to work in TV production to accomplish that goal, but growing up in a socio-economically disadvantaged community meant that breaking into the industry felt like a distant dream.
The mentorship he received through the Creative Alliance Foot in the Door programme led to an opportunity to participate in ScreenSkills' High-end TV In-House Production Runners Programme, which has allowed him to turn the tables. The scheme enabled production company Two Brothers Pictures (Fleabag, Liar) to take on Marcellino for a six-month office runner job in London, giving him a foot into the industry.
After initial hesitations about the office-based nature of the job - "I really wanted to work on the floor," says Marcellino – the opportunities provided by Two Brothers meant that he was able to satisfy their job requirements whilst gaining valuable experience. He has now assisted at readthroughs, attended development meetings, learned how to do availability checks and script reports as well as having a few days of work experience on the floor on two productions. These experiences will help him to continue his journey in the industry in the best possible way.
I've had a great experience with Two Brothers, coming in I was welcomed in to an office with open arms and felt comfortable and part of the team from the first week. Coming out I can definitely say I'm leaving with more than I expected.

Marcellino Hockner
Emma Pike, head of production at Two Brothers Pictures, said that they could not be happier with how the collaboration has worked out. As one of the first companies to trial the Runners Programme she feels that the company has been able to play a role in improving diversity and inclusion within the industry's workforce.  ScreenSkills' financial support enabled them to hire a much needed extra pair of hands in their busy office, whilst the accommodation allowance that the scheme provides contributed towards addressing the regional production imbalance in the sector by employing someone from the regions who may not have received a similar opportunity locally.
Since Marcellino has been at the company he has grown considerably, acquiring skills and learning about the industry, and it has been very gratifying to know that we have played a part in this

Emma Pike, head of production at Two Brothers
Praising the scheme, Emma would highly recommend other production companies to participate so that more talented young people like Marcellino will have an opportunity to enter the industry.