Producer Lauren Parker on how a bursary and Trainee Finder helped her
7 Dec 2020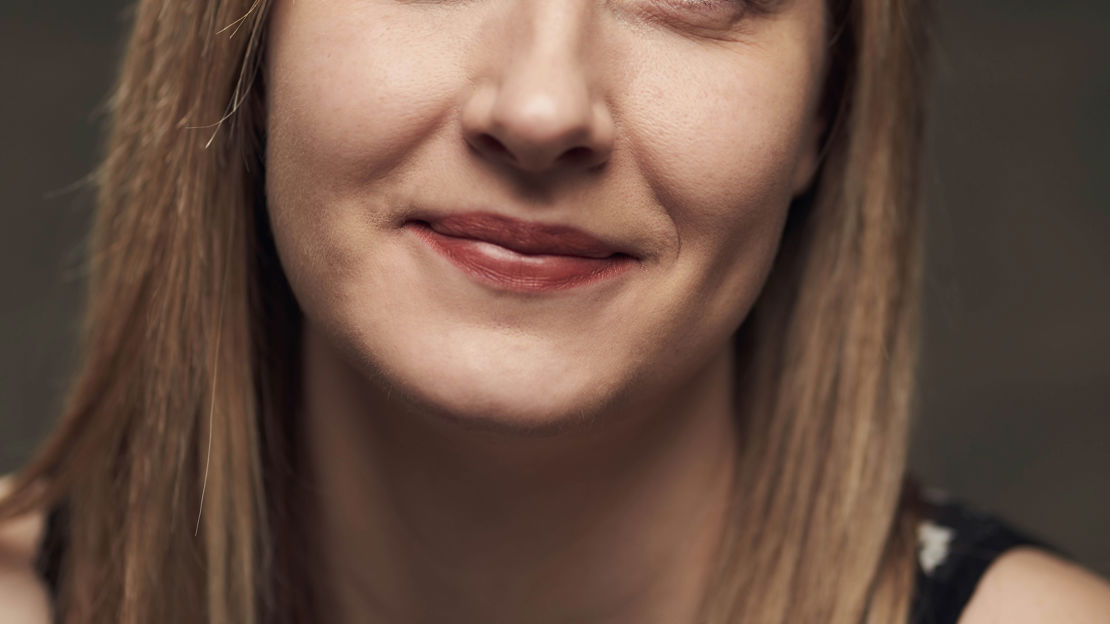 Producer Lauren Parker is a former ScreenSkills Trainee Finder trainee and grateful bursary beneficiary who was able to buy important software to support her independent filmmaking career.
She runs her own Nottingham-based production company, Kato Pictures, which is named after her cat Kato (it's his photo on the logo) - who in turn is named after Bruce Lee's character in the 1960s film, The Green Hornet. She specialises in music videos and commercials and short films including the award-winning Night Owls and Wash Club, funded by Creative England and the BFI Network.
She received a boost to her projects when she read about the ScreenSkills bursary scheme on this website and applied for funding to buy the Movie Magic software programme, costing just under £1,000, "that I've been trying to get for years".
"Movie Magic has budgeting and scheduling programmes. It helps you put together a feature film or TV show budget," she explains. "In the past I'd just been making budgets from scratch on Excel, and you have to do every single line yourself. Whereas this programme has lots of templates, some of them customised for different film studios around the world. So you can pick out a template and input your information. And it's so much easier to do.
"You put in your script and it will start breaking it down into a schedule, in the various ways you might need it. So it could be very quick, like a line-by-line view, so you can see what would be happening that day. Or it could go into more detail about how you'll be shooting six scenes a day, and so on."
The process was simple. "In September, I wrote the bursary application in less than an hour, and then I found out that it had been accepted in two weeks."
To support her own "passion project" short filmmaking, Lauren has worked in TV production with CBBC and Wellington Films (Calibre, The Levelling) and was recently a line producer on the interactive project, As Dead As It Gets.
She believes having Movie Magic will help her get more jobs as a line producer, managing the budget and day-to-day physical aspects of film production.
Born in Nottingham, Lauren, 33, did a master's in film studies and then started out as a production assistant for Endemol on the reality show Supersize vs Superskinny. "I just lived in the office, but it was good insight because I've gone the production route ever since." She recommends learning everyone's roles. She has been a PA and a runner, a lighting designer and even a sound recordist on a no-budget film project. "I said I would do it if someone taught me how to do it."
Four years ago, she won a place on Film Trainee Finder, ScreenSkills flagship paid placement new entrant programme. Her placements included the BFI-funded film, The Devil Outside, shooting in Nottingham. "I helped cast all the supporting artists and I got more and more involved in production.'
Her own first short film, shot for £60, opened at the horror festival FrightFest. She raised £5,000 to match-fund investment from Creative England and BFI Network in her 2016 short, Wash Club based on the true story of a journalism student who covers  a story of a bunch of students putting each other through a launderette's tumble dryers for kicks – and becomes their ringleader. The film received an online premiere with website, Short of the Week, and a Vimeo Staff Pick.
She has received other support through being selected for the Edinburgh International Film Festival Talent Lab in 2018 and is also on a crew mentoring programme. Her latest short Majority, also funded by BFI Network, was shown at the BFI London Film Festival this October.
The coronavirus lockdown was hard, but Lauren read a lot of scripts and had time to learn how to use her new Movie Magic software programme.
Of ScreenSkills, she says: "If there is something you need to help progress your career, do take a look. It's super-easy and comes back with a decision so quickly."
About Trainee Finder
ScreenSkills Trainee Finder has placed hundreds of young, talented, creative individuals on film, high-end TV and children's television across the UK. The entry-level placement scheme matches trainees with productions who have paid into the skills investment funds (commonly known as the levies) for on-set and on-the-job training. In return, the production companies can claim back some of the trainee's salary.