Hannah Rice on how ScreenSkills workshops helped her get her "wheelchair in the door"
21 Apr 2021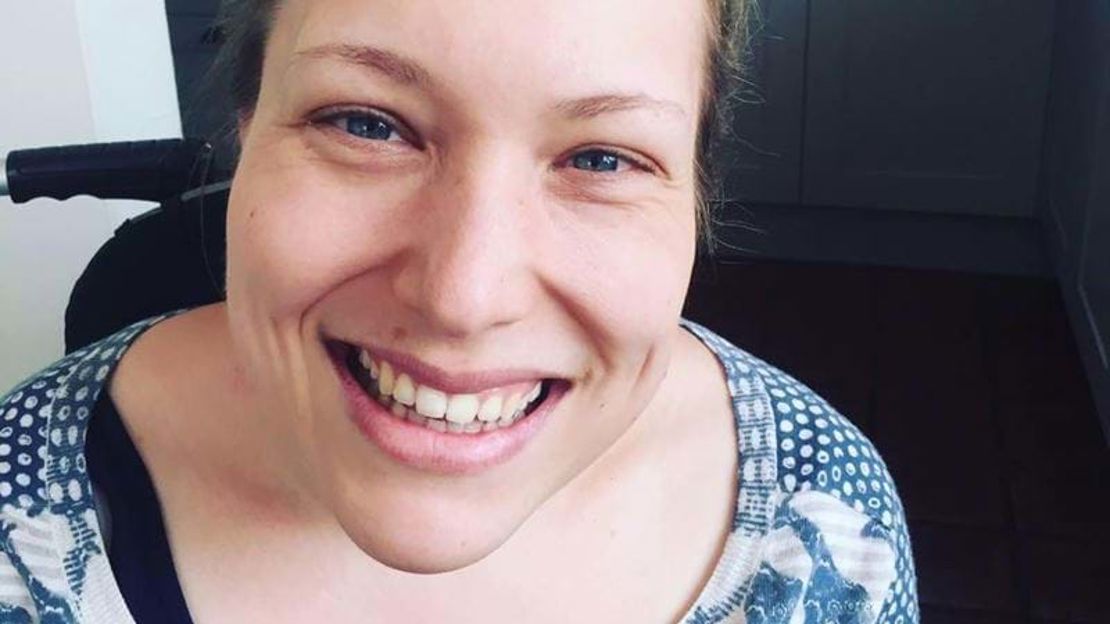 Hannah spent eight years applying for jobs, trying to get her "wheelchair in the door" of the TV and radio industries, before finally achieving her goal, thanks to ScreenSkills.
"I had interviews at various broadcasting companies, some geared towards disabled people, others not," explains Hannah, 29, who has cerebral palsy. "It was difficult because I was given different feedback each time, so I couldn't pinpoint what I was doing wrong."
Hannah had graduated with a first class honours degree in digital media from Falmouth University in 2012 and was determined to succeed.
Sadly, getting paid work proved to be difficult, but she refused to believe it was because of her disability, rather that there were candidates who did a better job at the interview.
Undeterred, she worked (and still works) as a volunteer presenter in hospital radio and was able to get some unpaid work experience, including at BBC Bristol through one of the job interviews. "I got to do some work on Countryfile and in features development where I was brainstorming ideas for episodes and researching locations, which was great. They gave me good references because I treated it like a job, rather than just as work experience," Hannah says.
Then to further boost her chances of finding work, during lockdown last year, she decided to do as many of the ScreenSkills courses on offer as possible. To list them all would take a while as she completed close to 100, but some of the standouts included the 'Making of' sessions – everything from Blue Planet to Made in Chelsea – and several casting sessions. "I actively participated and asked appropriate questions in the Zoom chat box, some of which were picked up by the speakers," Hannah says.
It was ScreenSkills' Working With Disabled Talent workshop, organised with ThinkBIGGER!, which proved the most fruitful. Hannah talked to all the talent managers in attendance at the session, and fortunately Zoë Tait, head of 12 Yard Scotland was impressed. "We got chatting in one of the break-out rooms and she mentioned they had a three-month casting researcher position available for primetime BBC One entertainment quiz show, Catchpoint."
Hannah was tempted to apply but concerned that it was a temporary, short-term position that was a long commute. "I was on benefits at the time and was worried that I would lose support but decided to apply anyway. And, amazingly, a week later I got a Zoom interview."
What was even more amazing, was that she wasn't nervous. Previously, she'd had to go to the huge offices of major broadcasters for the interviews, which was "daunting and intimidating". But for this, it was a smaller organisation and it was online, so a lot easier, both physically and mentally.
The interview went well and she was offered the job. "The company were very supportive and lockdown meant I could successfully work from home until required at the studio. They understood I had a disability from the get-go and so made the necessary adjustments for me to get to the BBC Studios in Glasgow when needed and answered any questions I had about the role.
"The job was great. For part of it, I was chaperoning celebrity and non-celebrity contestants around the studio, which required utilising my people skills developed at hospital radio. My line manager, Claire Capaldi, was very encouraging, and production supplied me a manual chair for use at the hotel, so I didn't have to bring my own. They also arranged all accommodation and travel for me and my PA."
This is really important for Hannah because she is a wheelchair user so has to consider issues such as transport, how she's going to get to places, and arranging a personal assistant to go with her everywhere. Occasionally, she also has to deal occasionally with misconceptions about her condition.
"I've got cerebral palsy, but it's such a broad condition that affects those diagnosed in different ways, which can be difficult for some companies to understand. They might know someone with my condition who can do certain things, but you have to tailor support for the individual person. That's when it works well, so the person employed doesn't think their disability is a hindrance. 12 Yard has been brilliant and I am hugely grateful to ScreenSkills (and ThinkBIGGER!) for organising the disability talent event, and all the others."
Indeed, the ScreenSkills connection didn't end there. Hannah also viewed several Lunch with a Commissioner workshops, including one with BBC Daytime commissioner Julie Shaw, which left such a strong impression that Hannah reached out to Julie afterwards. Julie in turn recommended she contacted Donna Taberer, former head of talent at BBC Content, who coincidentally had worked with ScreenSkills to set up the Zoom sessions.
They met on Zoom and Donna encouraged her to apply to BBC Elevate, a development programme for disabled talent, which led to Hannah being offered a second paid contract, working on Ready, Steady Cook. She was also asked by Mel Warden, who hosted ScreenSkills' Inclusive Casting workshop, to do some work for Channel 4.
"12 Yard asked me back to work as a casting researcher on a new game show called Unbeatable, which will be presented by Jason Manford and air on BBC One," says Hannah. "It involves a lot of phone chats with applicants and we're looking to film end of March/beginning of April. The team are really nice and don't bat an eyelid about my disability."
Unsurprisingly, despite being busy with work, Hannah is still signing up to ScreenSkills courses because "I find them interesting, you can access them anywhere, even in your lunch hour, and some help me keep up-to-date with useful industry information," she concludes.