Emma Goldsmith on ScreenSkills' pilot electrical trainee programme
5 Jan 2022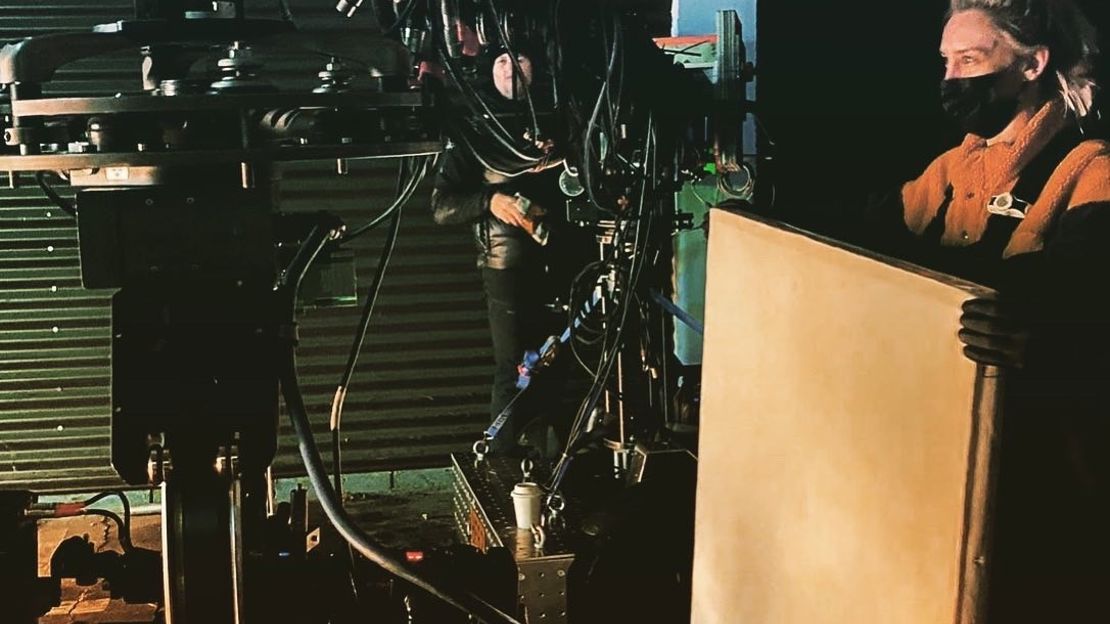 Emma Goldsmith
It was during the pandemic that Emma Goldsmith first considered a change in career. She had been furloughed from her job in the city when a chance conversation resulted in an offer of a role as covid assistant on a new production. Emma faced a choice between returning to her office job or "taking a leap of faith" and starting afresh in the screen industry. "I chose the film option! It was my first taster of the industry and I absolutely loved it. I never went to film school or had any previous experience working in the industry, so this was a real eyeopener for me and as it turns out, it was the best decision I made."
It was her first experience of life on set and she found herself instantly drawn to the lighting department. Striking up a conversation with the one female in a male dominated team, Emma discovered that there was a real need for female electricians in the industry and was pointed in the direction of ScreenSkills as a way of progressing in the field.
A new electrical trainee pilot programme had recently been launched by ScreenSkills, supported by the High-end TV Skills Fund, with the aim of providing participants with the training and work opportunities needed to develop a career in the field. "I started to investigate what qualifications I'd need and who in my network could help me work towards my first lighting trainee job."
The programme would provide the funds for Emma to gain key qualifications alongside subsidising her salary on an 8-10 week production placement.
"ScreenSkills have supported me by providing funding towards professional qualifications. So far, I've obtained my IPAF, 18th Edition Wiring Regulations and Building regulations. In the New Year I'm booked on to the Part P Domestic Installer training which will help towards becoming a fully qualified electrician."
As well as the qualification, the pilot initiative provided Emma with a 10-week paid placement, an experience that enabled her to get a taste of the varied work of the electrical department and develop her skills in a working environment.
"I was introduced to Mark Sullivan who was looking for an electrical trainee on the Netflix TV series, The Crown. We arranged a couple of interviews which all went very well and was offered the placement as their first electrical trainee. This is where my lighting career officially began.
"I spent the first few days with the electrical rigging team installing all the power and pre-lighting the set for the shooting crew to come in. There was a good balance of working on the floor and working outside on the big machines with the 18kw lights. Being able to rotate around the different areas of our team has allowed me to develop a broad range of practical skills and has given me a solid understanding of the basics which I have continued to build on as each day has passed."
The experience has helped assure Emma that she made the right decision to take the bold move to pursue her dream career. It's one she has no intention of leaving now.
"As my placement was coming to an end I was offered to stay with the crew and continue to be a core member of the team. Going forward I'd like to focus on different lighting techniques with a good variety of jobs over time, along with gaining more professional qualifications I'm excited to see what's in store for me!"
For more details about the programme or if you'd like to support a trainee on your HETV Skills fund contributing production  please contact Nicky Ball at Nicky.Ball@screenskills.com