Director of photography Piers Leigh on being a mentor
10 Nov 2020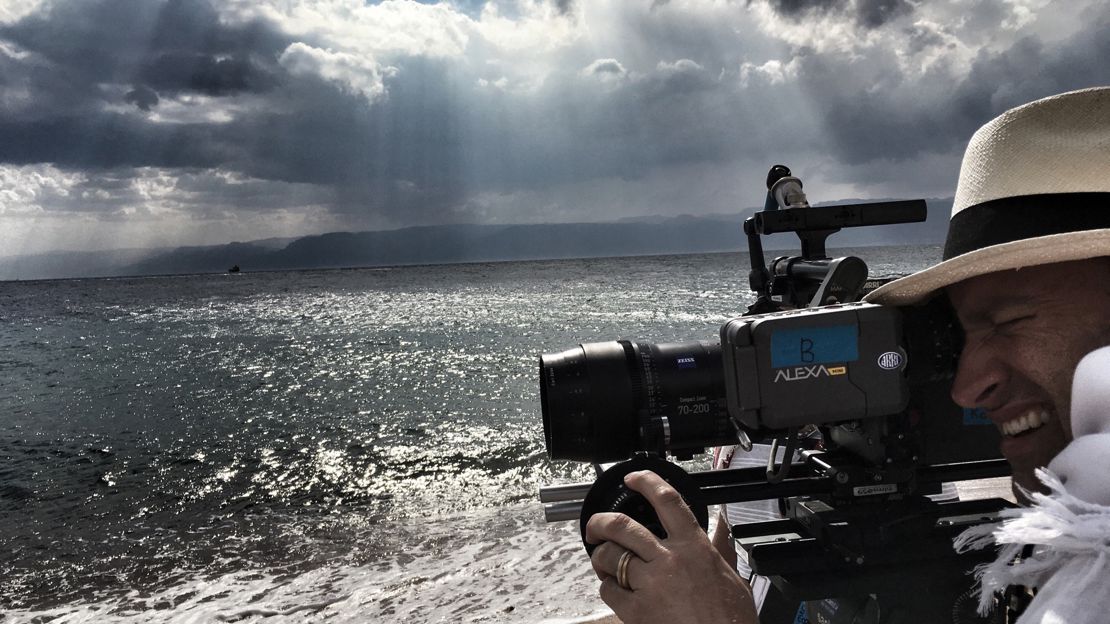 For many years, director of photography Piers Leigh has travelled all over the world shooting dramas, docu-dramas and short films, as well as high-end documentaries for UK and US broadcasters. But during lockdown, he started thinking deeply about his profession and decided he wanted to give back to younger practitioners coming up though the industry.  
 "I am very aware of the problems with diversity in our industry, but also think there is a real lack of models for leadership and training, especially in the craft skills which are dominated by freelancers. The dominance of freelancers means that everyone is effectively in competition for work, so there is a reluctance to share knowledge, although there is lots of informal mentoring."
 Having previously got much out of being coached, he decided he wanted to try it out himself. "In my research I came across ScreenSkills' Mentoring Programme."
The programme seeks to support mentees from under-represented groups, as well as tackling skills gaps as identified by BFI and ScreenSkills research. "Having completed the online training module at ScreenSkills - I started mentoring in May, just with one mentee initially."
Over the years Piers had done informal mentoring with crew and colleagues but he felt he lacked specific leadership training. "Having been coached and having been a mentor - both made me want to get more skilled and get accreditation."
He approached the ScreenSkills mentoring team again who suggested he apply for a bursary to do a 20-hour Coach Mentor Foundation course, which would give him formal accreditation for coaching and mentoring.
Applying for the bursary was incredibly quick and easy, he recalls. "I had it within two weeks." He then applied to OCM, an international provider of coaching and mentoring qualifications and skills training.
"The cost of the scheme was around £990 and the money given to me by ScreenSkills paid for 80 per cent of it. I had to do a basic online course, which took about half an hour to complete, and sign and read some documentation. I also had to look up the website of the European Institute of Chartered Coaches and read their guidelines.
He is currently still in the process of completing the programme, which is called Electric Online, but has also taken on a second mentee via the ScreenSkills Mentoring Programme. "It's a fantastic programme, really helpful in understanding how to be a better mentor."
Piers, who was born in London but now lives in Stroud, Gloucestershire, has filmed in more than 60 countries and in every environment, from the Arctic to the Antarctic. He is often asked to work in demanding and extreme conditions, including deserts, mountains, jungles, the open ocean and ice-waterfalls. He also has shot from helicopters and planes with mini-cams and underwater rigs, giving him a wealth of experience to share with his mentees.
He talks with passion about an entire generation of brilliant British cinematographers who came through the BBC with a training in news, drama and documentary in the 1970s and early 80s - "people like Roger Deakins and Barry Ackroyd". That particular structure for training has now gone, he says.
Ultimately teaching and mentoring may become another income stream for Piers. "It gives me another string to my bow. Plus, when people come to my website, they're going to see an extra page of outreach showing I do mentoring and speaking in schools, run a podcast and I teach. Which gives a different perspective of me as a camera person, beyond my work."
His mentees have all fed back to him how grateful they are to be able to ask him questions, such as how to work with natural light, or how to move from being a documentary to a drama DoP, "because they never had a forum to do that in their workplace".
But mentoring has a dual benefit, as he explains.  He has learned to use social media more, thanks to his young mentees. "I'm actually learning quite a lot about Instagram which wasn't really there when we started our careers," he laughs.
"I got a fantastic amount from mentoring," he adds. "It's definitely a two-way street. It's not just purely for the benefit of the mentee. I have vastly improved my own listening and communication skills. I have become much more aware of what constitutes good leadership. All of that will feed into my working life and make me a better boss and colleague."
The ScreenSkills Mentoring Network is supported by the BFI, awarding National Lottery funds as part of the Future Film Skills strategy.