The programme matches participants with 5+ years experience in below-the-line roles in paid production placements. The initiative provides key on-the-job training alongside bursary access to help effect real change in the industry and improve the diversity of productions across the UK.
Film Forward is part of ScreenSkills Film Skills Fund's wider commitment to increasing and improving diversity and inclusion at every level of the film industry regardless of background or educational attainment.
Meet the 2023/24 Film Forward cohort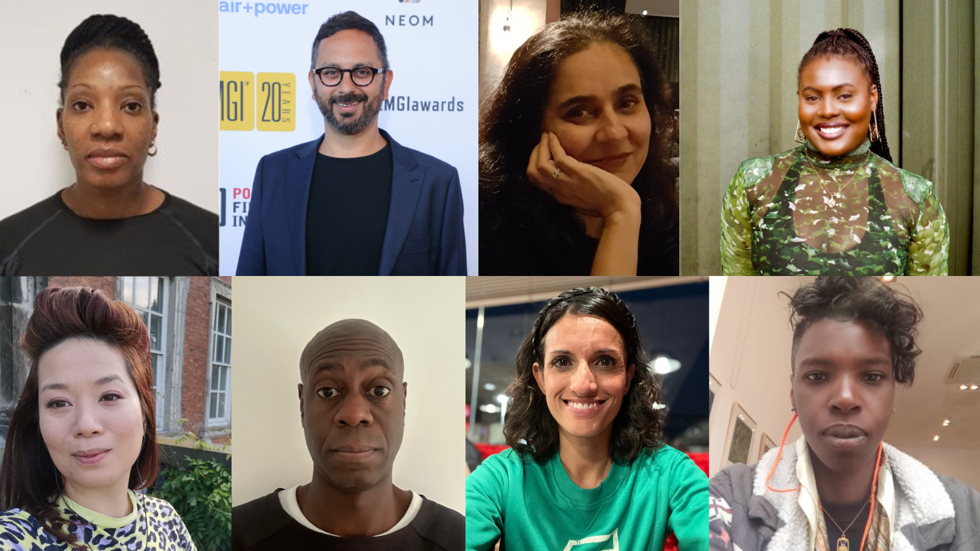 Previous Film Forward cohort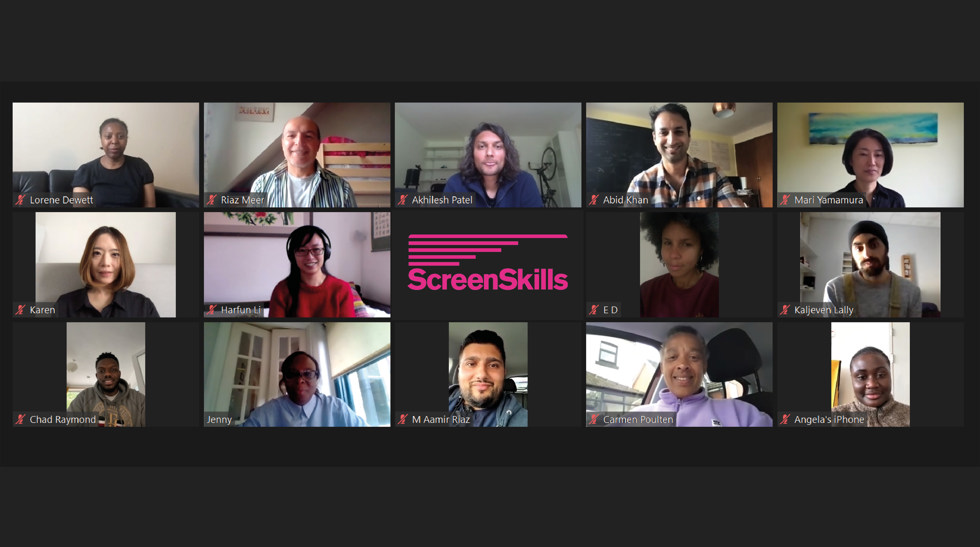 Film Forward 2021 cohort

Abid Kahn – stepping up from editor (across sectors) to editor (film)

Adrienne Taylor – stepping up from boom operator to sound recordist 2nd unit

Akhilesh Patel – stepping up from Steadicam to B-camera operator

Angela Effanga – stepping up from production coordinator to production manager

Carmen Poulton – stepping up from costume supervisor to costume designer

Chad Orororo – stepping up from sound designer (in-house) to assistant sound editor/designer (feature film)

Harfun Li – stepping up from Avid offline editor (TV) to assembly editor/1st assistant editor (film)

Jenny Stimpson – stepping up from production coordinator to production manager

Karen Lau – stepping up from production designer (outside the UK) to production coordinators/assistant designer

Lorene Dewett – stepping up from assistant editor to editor

M Aamir Riaz – stepping up from LX rigger/design (live events) to LX design (film)

Mari Yamamura – stepping up from director of photography (returning drama/commercial) to DP 2nd unit/camera operator (features)

Riaz Meer – stepping up from editor (feature docs/television) to editor (film)
Here's what some of the 2021 cohort said about Film Forward.
For Manchester-born Lorene Dewett, the chance to apply came at exactly the right time. She read about the opportunity just as she was about to graduate from a two-year master's degree in editing at the National Film and Television School (NFTS): "Trying to step up to the editor role is difficult to do for most people in general, but being from a Black ethnic identity background, such as I am, makes it almost impossible. I've seen, from working in cutting rooms, that Black and other ethnic minority people are rarely hired to cut major studio feature films."
She said Film Forward "not only recognises the barriers to progress, but also provides a mechanism to address them by assisting film productions to make more ethnically inclusive hiring decisions by looking beyond their usual hiring network".
Fresh from winning a top award at Spain's Premios Lorca film festival for his debut feature Granada Nights, editor and director Abid Khan has his sights set on even bigger things.
Joining the programme in 2021, he said: "Because of my background and not having gone to a traditional film school, I felt I was lacking a bit of support. Knowing I have Film Forward behind me, as well as the success of Granada Nights, has allowed me to move away from the design and ad industry and more into film, which I've been trying to do all my life."
Sound designer Chad Orororo said: "What appealed to me about Film Forward was that it's tailored to people from under-represented backgrounds. In post-production it's phenomenal how disproportionate it still is. I've seen more diversification recently but in lower-level positions – not heads of department.
"I've thought to myself, I could be one of the only people of colour doing the job of sound supervisor. It can feel a bit lonely so Film Forward has given me a sense of belonging; they're basically saying 'we acknowledge that it's been difficult for you and we are here to facilitate and help you'."
We welcome discussions with productions that are interested in working with any of our Film Forward participants. For more information please contact Naomi Joseph.