High-end TV team
Meet and contact the ScreenSkills high-end TV team.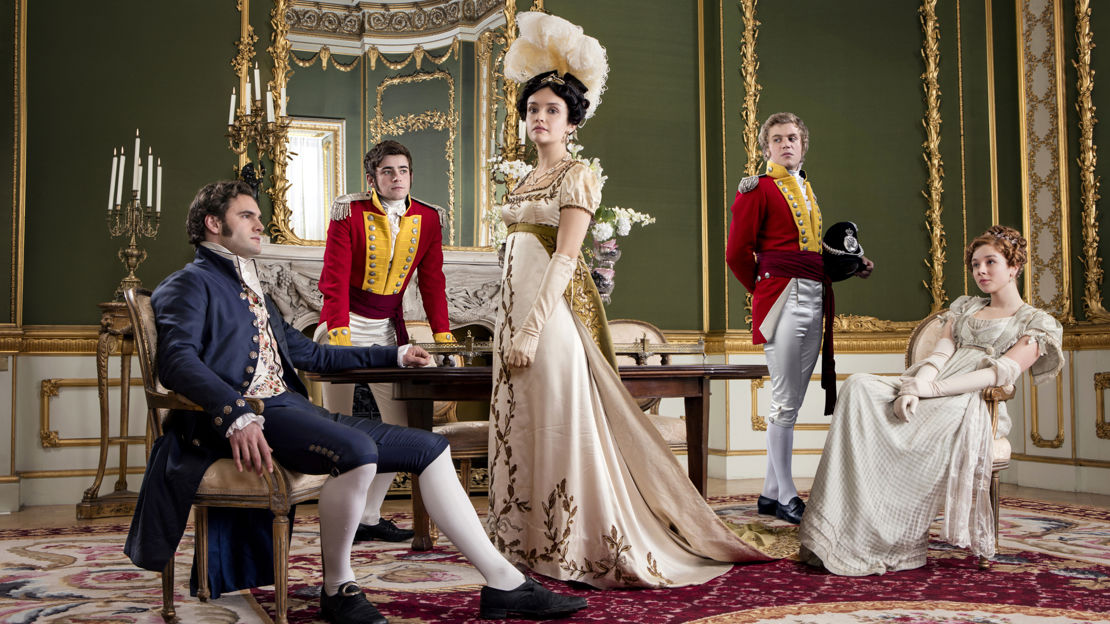 Vanity Fair © Mammoth Screen
Kaye Elliott, Director of High-end TV
kaye.elliott@screenskills.com
Kaye provides overall direction for how the High-end TV Skills Fund is used and is the main point of contact for the High-end TV Council, who have ultimate accountability for the fund. Kaye is the department's main spokesperson and you can contact her to find out about the strategy behind the levy fund, potential partnerships or collaborative opportunities and the High-end TV Skills Council and industry working groups. Kaye is based in the North of England.
Nicky Ball, senior high-end TV new entrant manager
nicky.ball@screenskills.com
Nicky is the industry liaison for Trainee Finder (our new entrant scheme) and Make a Move (our stepping up scheme), making sure they stay on track and on budget. Nicky can answer questions about their design and delivery. She's also the best person to chat through any Make a Move applications with before submitting a request. Nicky is based in the North of England.
Jacqui Taunton Fenton, senior high-end TV training liaison manager
jacqui.tauntonfenton@screenskills.com
Jacqui manages the day to day relationships with all high-end television-related training providers, working with them to ensure high-quality training is delivered that is outcome-focused. 
She also manages the tender processes and the contracting and monitoring of deliverables for all externally delivered activity funded by the HETV Skills Fund. Jacqui is based in the North of England.
Hannah Green, senior high-end TV outreach manager
hannah.green@screenskills.com
Hannah leads on delivering Leaders of Tomorrow – our three-year inclusivity programme, aimed at mid-level freelancers stepping up into leadership roles.  Hannah also works closely with the director of HETV to deliver local engagement strategies for ScreenSkills, including ensuring its skills programmes, interventions and activities are valued and utilised in the key hubs across the UK. Hannah is based in the South West of England.
Lewis Wood, high-end TV industry coordinator
lewis.wood@screenskills.com
Lewis coordinates the relationships with the High-end TV Skills Fund sub-committee, Skills Council and working groups. He also supports Kaye within her role as director, including developing relationships with industry contacts, and is also responsible for assisting with outreach and networking events within the high-end TV team.
Stephanie De La Paz, Trainee Finder outreach manager
stephanie.delapaz@screenskills.com
Stephanie manages the HETV Trainee Finder scheme (our new entrant programme) supporting the trainees with their production placements, development and training. She also liaises with productions to manage their trainee requirements and opportunities.
Joanna Booth, high-end TV projects coordinator
joanna.booth@screenskills.com
Joanna is the coordinator for the High-end TV Trainee Finder team. Joanna works with Nicky to offer practical support to individual trainees with their placements. You can contact her for advice about applying to become a trainee or if you are a production wanting help with your paperwork.
Reuben Samra, HETV collections and programmes coordinator
reuben.samra@screenskills.com
Reuben provides administrative support to the high-end TV team and oversees contributions to the HETV Skills Fund. Contact Reuben directly for any questions relating to the skills fund contribution and for general enquiries relating to the wider high-end TV department - or if you are unsure whom to direct your enquiry to.
If you are still not sure which team member you need to speak to then please email: HETV@screenskills.com.
---
Back to High-end TV Skills Fund