Mentoring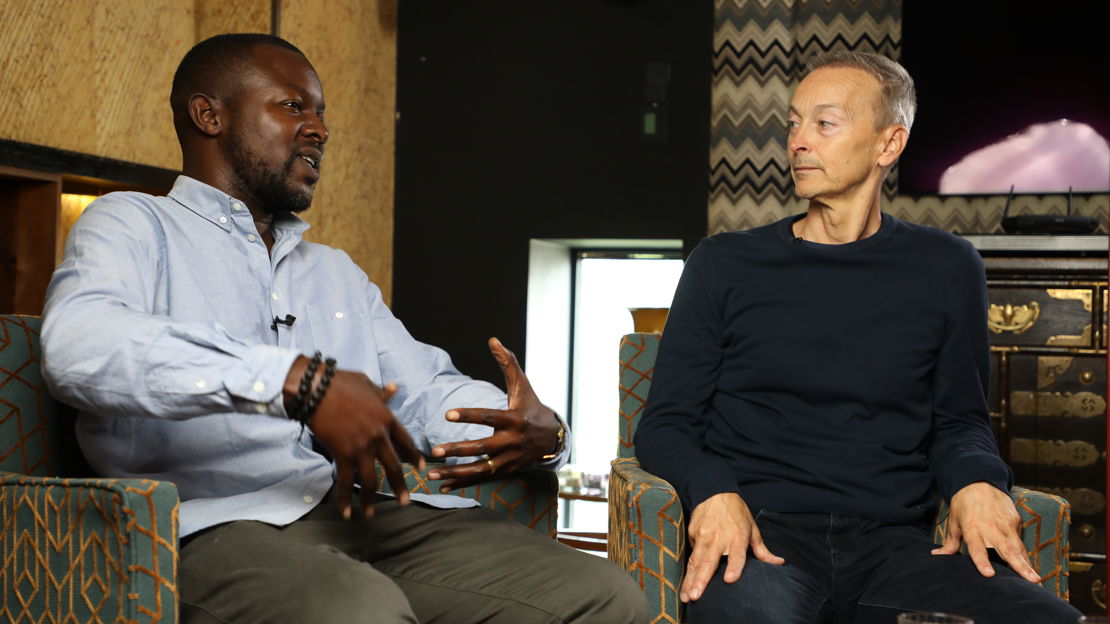 Mentoring can help individuals and their career development. ScreenSkills supports:
Mentees
Mentors
Organisations that wish to participate in mentoring
Whether you are a mentee or a mentor, there are benefits for both. ScreenSkills runs an in-house mentoring programme as well as supporting other organisations that wish to offer mentoring. We are not currently accepting new registrations from mentees. Please click below for more information on how to register as a mentor:
Find out about registering as a mentor
Find out about registering as a mentee
All of our mentors are volunteers. If you identify a mentor without the help of ScreenSkills, you can both still join the programme. If you both agree to form a mentoring partnership and would like the support of ScreenSkills, please email mentoring@screenskills.com and we can include you and your mentor in our programme and support you with training and resources. You will need the agreement of your mentor in order to join.
E-Learning modules
ScreenSkills e-learning modules supporting mentoring partnerships - Mentoring for mentors and Mentoring for mentees - are free to access and provide an introduction to the concept of mentoring for either the mentor or mentee. This online training is supported by the BFI, awarding National Lottery funds as part of its Future Film Skills strategy. The e-learning modules can be found in the ScreenSkills training course directory or can be accessed via the links below:
Benefits of mentoring
Benefits of mentoring for both parties include:
Seeing things from another's perspective
Increasing your network
Giving and receiving feedback
Developing communication skills
Learning from the ideas and experiences of someone who is different to you
Using your creativity
Boosting your job satisfaction
A deeper appreciation of diversity and inclusivity
Download mentoring resources
Below is some information for mentors and mentees. More information and guidance for organisations is available through emailing mentoring@screenskills.com.
You will find a longer guide and a shorter briefing about what mentoring is all about, what to expect and what is expected of you. The 'sessions flow' document illustrates how you can structure the mentoring conversations. Use the session log template to record what was discussed and agreed in the session. Use the action plan template to formalise the actions the mentee will do between sessions.  If as a mentor you ever feel you are not able to help your mentee you may find the information in 'great mentors do not need all the answers' useful.
Our mentoring community
Join our mentoring community
Can your organisation give back to the industry whilst developing its own staff? Do you and your colleagues want to share your industry experience and boost your careers?
To assist organisations in setting up mentoring programmes, ScreenSkills can provide:
Free information and support
Free training and consultancy
Advice on sourcing suitable mentees from within your organisation, external to your organisation or from the ScreenSkills Mentoring Programme
In some cases, financial support  
Follow these three steps to become of ScreenSkills' mentoring partner organisations:
Contact us to find out more about mentoring benefits and activities at mentoring@screenskills.com
We will provide free information and support to make sure your organisation has everything needed to start mentoring. This can include training, consultancy or funding to run your own mentoring programme.
Recruit mentors in your organisation to help professionals across the UK develop and progress in their careers.
The ScreenSkills Mentoring Network is supported by the BFI with funds from the National Lottery under the BFI's Future Film Skills Strategy. The Mentoring Network runs across all sectors of the screen industry and across the UK.  It is aimed at:
Those who want to progress within or across the industry
Those who want to return after a break 
Meet our mentoring community
Here you can find a list of organisations and charities within the wider screen industry across the UK which have been supported by ScreenSkills to offer mentoring schemes or mentoring support as part of a wider initiative or as part of our Mentoring Network. Together we are providing a mentoring community of best practice. If you are an organisation charity or a production company interested in finding out more about joining the community of best practice, please contact mentoring@screenskills.com.
ACCESS: VFX
Association of Camera Operators (ACO)
A New Direction
BBC Studios
BBC Studioworks
BEATS
Bectu Cymru
British Society of Cinematographers (BSC)
Comedy 50:50
Creative Access
Creative Mentor Network
Directors UK
DV Talent
Edinburgh TV Festival
Encounters
Hat Trick Productions
Iconic Steps
illuminatrix
Lionsgate
MAMA Youth
Media Trust
Moving Body Arts
NextGen Skills Academy
PUNCH
Resource Production
The Royal Television Society
Sara Putt Associates
Scottish Documentary Institute
The Screen Community
Screen Northants
SIGN
SOUL Film Festival
Talking Point
The Garden Productions
The TV Foundation
ThinkBIGGER!
TV Talent North
Under the Moon
Women in Film & TV