Software and freelancing
These guides are designed to help people setting out in the careers in screen.  
In our software guide, we recommend tools that are free or open-source you can experiment in animation, visual effects, games and making films at no cost.
Our freelance toolkit is a useful guide to setting out as self-employed, as many people are freelance at some point in their screen career.
Freelance toolkit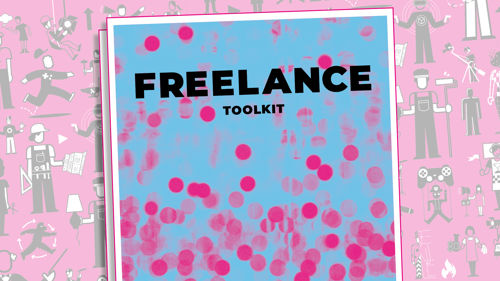 Our freelance toolkit gives comprehensive information about being self-employed. You can get the same advice on our webpages in the How to freelance section of this site. However, for those that prefer a hard copy, we provide a PDF. This is 32 pages that can be printed on A4 or A5 paper.
Download Freelance toolkit (PDF).
Software guide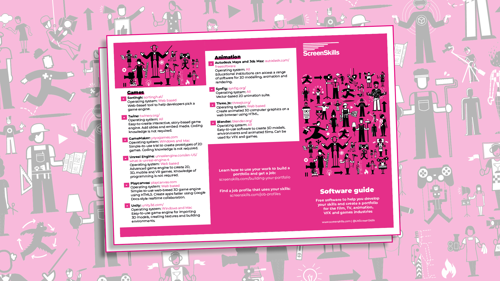 This leaflet, which can be printed on two sides of A4 paper, is a guide to free software for those who want to edit images, audio and video. It also has recommendations for programming, visual effects, animation and games. 
Download Software guide (PDF).
Guide to Blender
ScreenSkills has worked with the University of Roehampton, 3Dami, b3d101 and the Raspberry Pi foundation to produce guides to using Blender.
Blender is a free, open-source software that can be used for modelling, rigging, animation, simulation, rendering, compositing and motion tracking, video editing and 2D animation.
Take a look at the beginner tutorials and the Introduction to animation, VFX and games.
---
Back to careers resources