Senior leadership training for those working in children's TV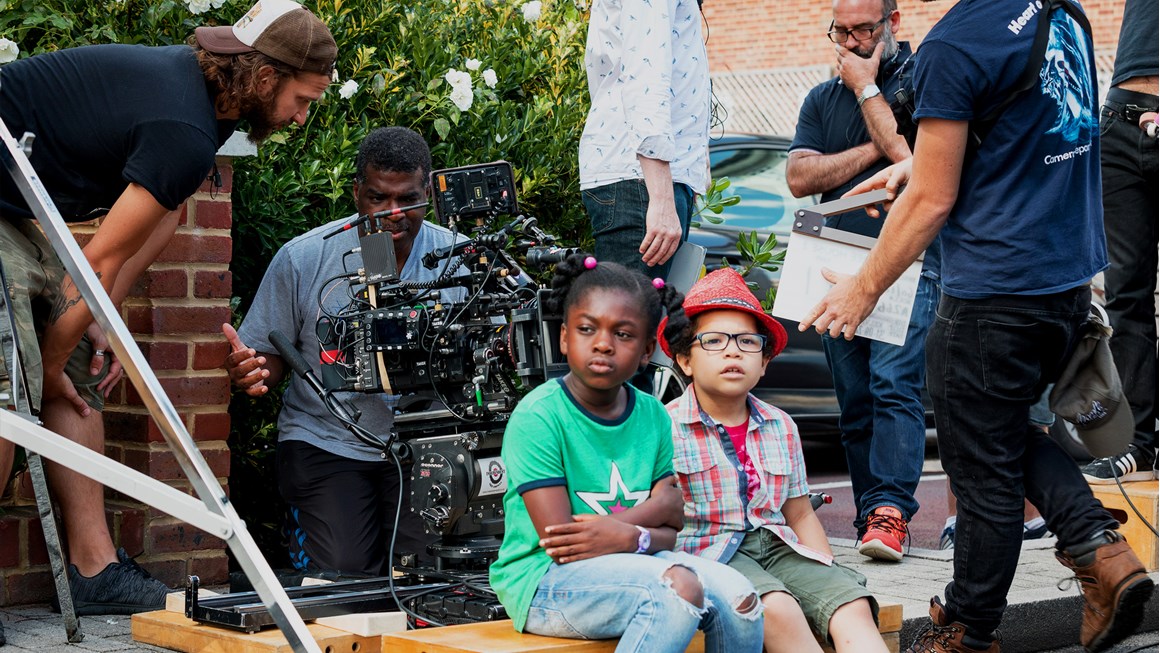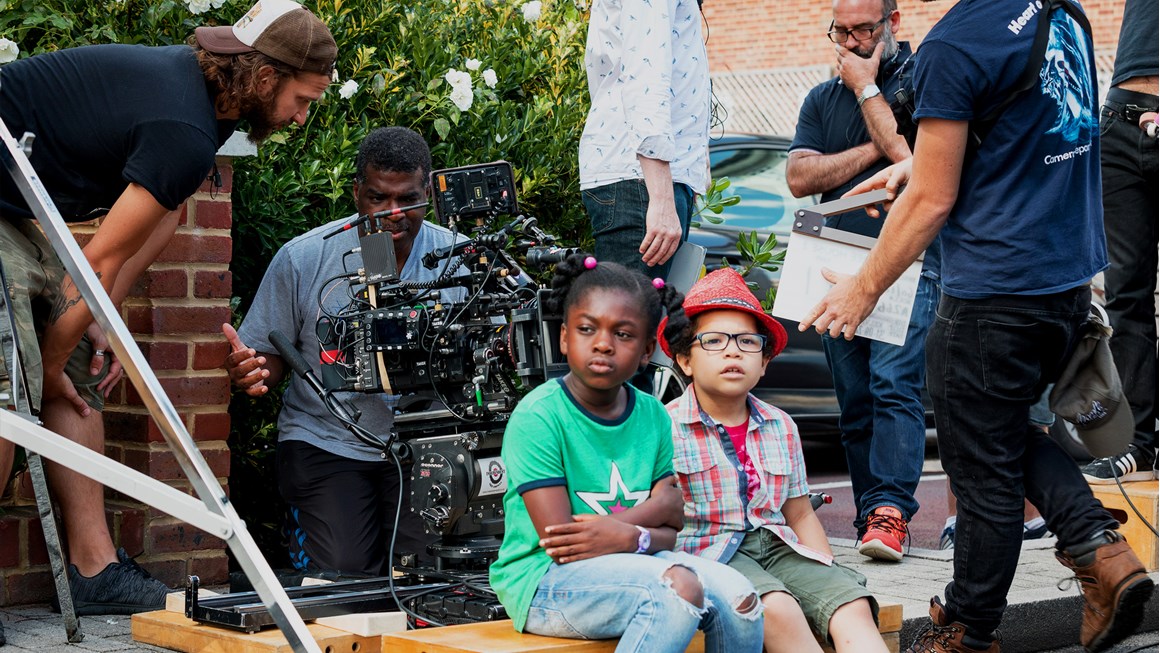 Specific dates for each instance can be found further down the page, please only apply if you can attend all five courses of a specific instance.
In 2023, the Children's TV Skills Fund is pleased to offer this suite of online training for those in senior leadership roles within live-action children's TV.
The suite includes five courses covering various aspects of leadership and the skills needed in such roles including legal know-how on recruitment, how to get the best out of your team's various working styles, communication skills, and how to better support yourself in your work life.
Each individual on the course will also receive a one-hour coaching session to help identify and address any particular issues you might feel are holding you back either in your current role or in terms of your wider career progression.
This training is supported by the ScreenSkills Children's TV Skills Fund which invests in training for those working in children's live-action TV thanks to contributions from the industry.
Who it's for
Anyone in a leadership role in children's TV, be it in production, editorial, craft and technical or post production. It will be particularly useful to those whose jobs require their involvement with recruitment, managing a team, and providing feedback.
We anticipate a lot of interest in this suite of training, so please ensure you state clearly in your application why attendance will be beneficial to you, with detail on what you hope to gain from it.
We are committed to ensuring all our courses are accessible to everyone. This course is designed to be as interactive as possible.
Please email the above address if you have any access requirements and we will be delighted to help, be that clarifying the form such interaction is likely to take or discussing reasonable adjustments.
What it covers
The suite is broken down into five courses over the course of several weeks, all taking place on the same day for ease in terms of your availability – with options for either Monday, Tuesday, Wednesday or Thursday. A full breakdown of the dates for each suite can be found further down this page.
You'll attend the sessions with the same group of 12 people, building a network and safe environment to share as you proceed.
Leadership & management essentials:
This session will enable you to get the best from your team, whatever their working style. It will teach you how to address underperformance, how to deal with allegations of bullying & harassment, how to crew up effectively, and how to improve the diversity of your productions while staying within the law.
Mastering giving feedback:
This short session will give you simple frameworks for feedback, so you can make it a positive and welcome part of communication in your team. Learn how to have clear conversations about professional performance to enable your team to become more efficient, happier and more in control of their careers.
Developing the art of successful negotiation:
This collaborative session will provide awareness of skills and techniques to help you work effectively with others, developing a good understanding of successful negotiation, and assist you in reaching potentially rewarding agreements while ensuring your boundaries are protected.
Sustainable resilience:
This session explores resilience from the perspective of the emotional brain, looking at how this evolved to strongly impact our thoughts, feelings and behaviours. In this session you will actively work with your own experiences and explore simple tools to learn how you can create more stability, inner strength and resilience in your daily life.
How to have difficult conversations at work:
This session will consider how to approach those conversations that just feel more 'difficult'. It will explore what gets in the way of you having great conversations and introduce tools and techniques to help you overcome those challenges. The session will also consider how you can be a better listener and ask great questions. There will be some practice in pairs/small groups during this session so please be ready to join in!
In addition to these courses, you'll each also be offered the following coaching session with slots available on Tuesdays and Thursdays between January and April.
One-to-One SpotCoaching for TV professionals... with Wendy Wilson:
One-to-one coaching for professionals working at all levels in TV and digital media production, including freelancers. SpotCoaching provides you with timely access to independent coaching support whenever you need it – whether you're stepping into a new role, in the middle of an assignment or at a particularly critical time towards the end of a production. You will be contacted separately to book a time for these one-to-ones once your place on the suite of training has been confirmed.
How to apply
This session will take place online via Zoom. Click 'apply for ticket' and follow the instructions to apply for your place: you must login or register before you are able to complete your application.
The dates for each instance of the suite are as follows. Please only apply for an instance if you can attend each date within it.
Group 1:
Monday 16 January, 2023 – 13:00-16:30 – Leadership & management essentials
Monday 30 January, 2023 – 14:00-15:30 – How to have difficult conversations at work
Monday 13 February, 2023 – 10:00-12:00 – Mastering giving feedback
Monday 27 February, 2023 – 14:00-16:00 – Sustainable resilience
Monday 13 March, 2023 – 14:00-16:00 – Developing the art of successful negotiation
Group 2:
Thursday 26 January, 2023 – 09:30-13:00 – Leadership & management essentials
Thursday 2 February, 2023 – 10:00-12:00 – Mastering giving feedback
Thursday 16 February, 2023 – 11:00-12:30 – How to have difficult conversations at work
Thursday 2 March, 2023 – 10:00-12:00 – Sustainable resilience
Thursday 16 March, 2023 – 14:00-16:00 – Developing the art of successful negotiation
Group 3:
Tuesday 7 February, 2023 – 09:30-13:00 – Leadership & management essentials
Tuesday 21 February, 2023 – 14:00-16:00 – Sustainable resilience
Tuesday 7 March, 2023 – 14:00-16:00 – Developing the art of successful negotiation
Tuesday 21 March, 2023 – 10:00-11:30 – How to have difficult conversations at work
Tuesday 28 March, 2023 – 10:00-12:00 – Mastering giving feedback
Group 4:
Wednesday 22 February, 2023 – 10:00-12:00 – Mastering giving feedback
Wednesday 1 March, 2023 - 13:00-16:30 – Leadership & management essentials
Wednesday 8 March, 2023 – 10:00-11:30 – How to have difficult conversations at work
Wednesday 15 March, 2023 – 14:00-16:00 – Sustainable resilience
Wednesday 22 March, 2023 – 14:00-16:00 – Developing the art of successful negotiation