Become a mentor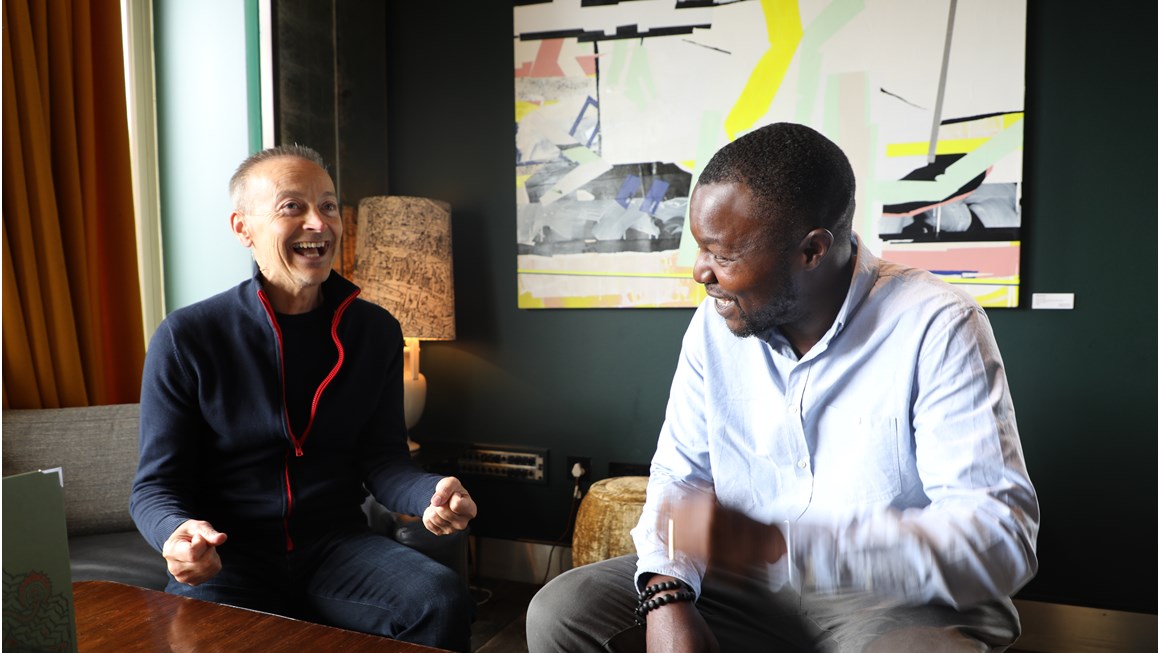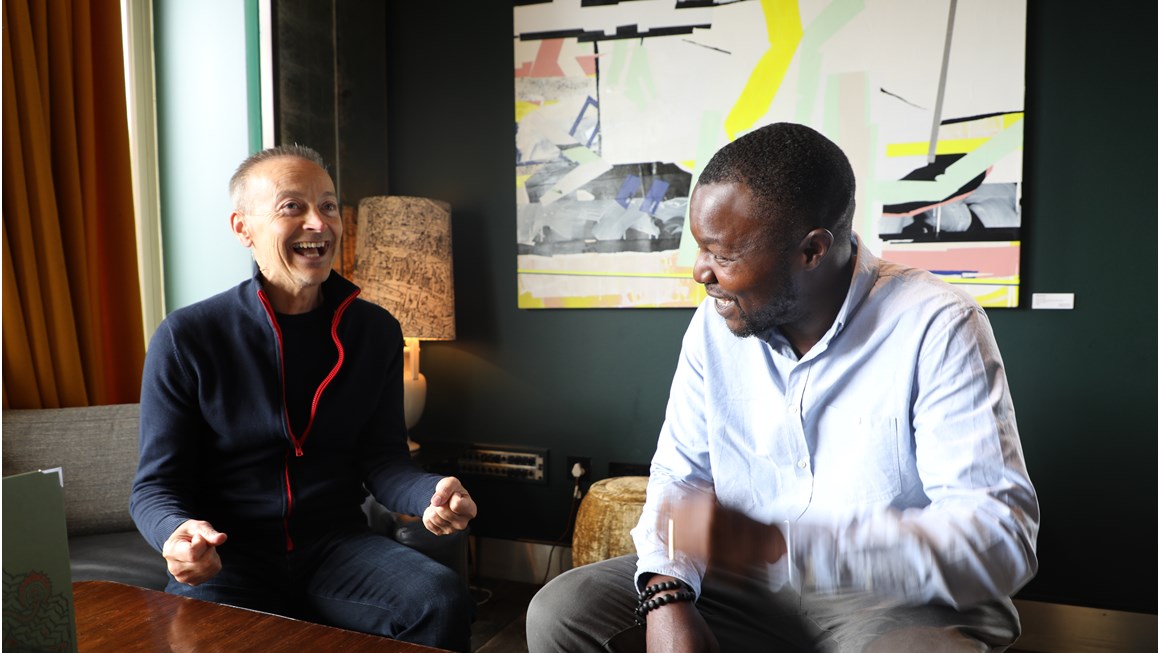 On this page you can register to be a ScreenSkills mentor.
We are seeking volunteer mentors from across the screen industry to work with mentees on the ScreenSkills Mentoring Programme (film, TV, animation, games and VFX) as well as to mentor trainees on ScreenSkills trainee programmes (film, HETV and animation) and mentees on the ScreenSkills Unscripted Editing mentoring programme.
Mentoring is a personal and professional development opportunity in which the mentor shares their experience and knowledge with a mentee who wants to grow and progress. ScreenSkills offers structured, professional support to mentors and mentees and free training, resources and guidance. Mentoring is a two-way confidential partnership of development, dialogue, learning and challenge.
ScreenSkills seeks to support mentees from underrepresented groups and at different stages of their career, as well as tackling skills gaps as identified by BFI and ScreenSkills research.
What does being a ScreenSkills mentor involve?
Being matched with a mentee will involve giving six hours over six months to a mentee. Mentors need not be experts in their field as someone in the early stages of their career can mentor someone wishing to enter the screen industry. Mentoring meetings can take place over video call, phone call, email or in person. Mentoring is not about the mentor giving the mentee a job or indeed unpaid work to do. It is about the mentee and their development and confidence in the workplace. The mentee is expected to drive the partnership by organising meetings and preparing goals and questions.
To gain a greater understanding of what is involved you can take our free 'mentoring for mentors' online module. Read about what some of our previous mentors thought about their experience.
Mentor testimonials:
"Being a mentor is a hugely rewarding experience, has helped to broaden my understanding of the experiences of and challenges insight into our industry. I can honestly say I've got as much out of it as I have given and would thoroughly recommend other people to get involved" – series producer, television
"It's been really beneficial to share my experiences with someone who is just getting started on their journey in the industry and I have found the process of guiding them, and hopefully avoiding any of the pitfalls I have encountered, very rewarding and I would highly recommend it" – producer, animation
Do you…
Have relevant, current industry experience?
Want to cultivate and develop the future workforce?
Want to share your knowledge?
Want to give back to the industry?
Want to improve your leadership and management skills?
Want to extend your network?
Want to develop your communication skills?
Want to boost your job satisfaction?
Want to gain a new perspective from a colleague at a different stage of their career?
Once a match has been found, we will ask you to complete a mentoring agreement before being introduced to your mentee. You will be offered guidance and support to ensure you are able to give your best, and get the best, from mentoring.
We welcome registrations from underrepresented groups because we are committed to creating a more inclusive and diverse workforce. If you are disabled and require an alternative format of the registration form or have questions about ScreenSkills mentoring, please contact us at mentoring@screenskills.com. When you are matched with a mentee, you can also let us know of any reasonable adjustments required. If you have relevant knowledge or experience of equality, diversity and inclusion that would benefit a mentee please state this on your registration.
How to apply
As a mentor, you can apply at any time. To register to be a ScreenSkills Mentor, there are two simple steps:
1. Create a ScreenSkills profile. Please follow this link to do so.
2. Return to this mentor page and click the 'apply now' button to complete the mentor application form.
The application helps us find the right match for you, so the more information you can give us, the better. Matching will be done on what you tell us when you register, and what the mentee is looking for. We aim to match on a minimum of 5 common areas. There may be a delay if there are no current suitable matches. If you have any questions, please contact: mentoring@screenskills.com.
The ScreenSkills Mentoring Programme runs across film, television, animation, visual effects and games throughout the UK.
The ScreenSkills Mentoring Programme is supported by the BFI with funds from the National Lottery under the BFI's Future Film Skills Strategy and runs to March 2023.
The ScreenSkills trainee programmes are supported by the relevant Skills Funds - with contributions from UK production - and are run annually.
Contact information
Email: mentoring@screenskills.com