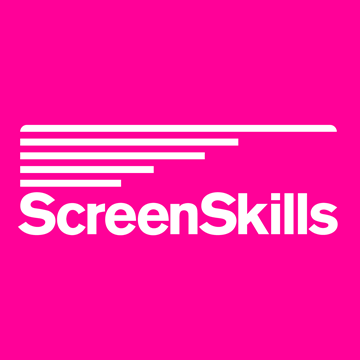 Training and Workforce Liaison Manager - Northern Ireland
ScreenSkills
Job type:

Contract

Hours:

Full Time

Salary:

£30,000 - £35,000 depending on experience

Level:

Mid-Senior

Deadline:

5 Dec 2021
The production of Film and Television in the UK is growing at an unprecedented rate resulting in the need for a significant expansion of the workforce to meet demand in every key production hub whilst ensuring that this expanding workforce is inclusive.
The ScreenSkills Training and Workforce Liaison Manager - Northern Ireland will be responsible for building relationships with production companies, locally based broadcasters and freelancers, training providers and critical education providers, and key industry and public agency contacts across Northern Ireland. The key purpose of the role is to ensure ScreenSkills training and skills support is understood and utilised locally and to positively support and work collaboratively to support the expansion, growth, and inclusive makeup of the workforce in the future.
The role will lead on strengthening and overseeing the successful delivery of local partnership skills activities as well as working to ensure placements and wider TV skills training being delivered in Northern Ireland by ScreenSkills are running effectively. The role will act as a first point of call for individuals working on ScreenSkills placements at trainee and advanced level roles supported by ScreenSkills in TV and film productions in Northern Ireland.
The role will work closely with the Senior HETV Training Liaison Manager, the Head of Unscripted and Children's TV and the CPD Lead in Film and Animation with accountabilities to explore and secure new collaborative partnership opportunities in Northern Ireland whilst nurturing and maintaining established relationships to ensure that our training in the Nations is meeting the local industry need.
The role will work in collaboration with the wider ScreenSkills teams to ensure a joined up collaborative approach to support the industry.
This is a remote working role based in Northern Ireland with occasional requirements to attend meetings in London or other parts of the UK.
Key responsibilities:
Proactively work as an advocate to ensure that the skills programmes and support ScreenSkills delivers is widely understood and utilised by the Northern Ireland based screen workforce and productions filming in Northern Ireland.
In coordination with the HETV Senior HETV Training Manager secure, oversee and ensure successful delivery of the HETV annual match funded partnership programme of localised screen skills support working with relevant local partners including Northern Ireland Screen and local Broadcasters.
Build and develop a proactive relationship with BBC Northern Ireland to explore any potential partnership activities to support further development and growth of the workforce in relation to their commissions and development activities.
Strengthen and build new relationships with training providers, critical education providers local screen industry companies and other key contacts across Northern Ireland to ensure ScreenSkills skills offer is understood and utilised.
Support the ScreenSkills Vocational Skills and Careers team, to build relationships with universities, colleges, and schools in Northern Ireland to strengthen pipeline of relevant skills for local industry. Highlight to the careers and vocational skills team career education events they may want to explore attending and supporting.
Support the HETV Senior HETV Training Manager with the annual tendering process for HETV funded training and liaise with UK wider trainers to ensure successful delivery.
In coordination with the wider HETV team, organise and oversee annual industry round tables in Northern Ireland with local industry and in partnership with local Broadcasters and public agencies to ensure that local industry understand the work of ScreenSkills and how it can support them and feedback on local workforce challenges.
Support the wider HETV, Film, Children's TV and Unscripted TV teams to promote opportunities for training on new and established skills programmes to ensure Northern Irish based new entrants and local crew are benefitting from the programmes.
Support the Trainee Finder, Make a Move and Leaders of Tomorrow programme leads to deliver outreach in Northern Ireland, including visiting trainees and individuals being supported on the programmes during production placements and monitor their progress, reporting back to the programme leads.
Provide the Senior HETV Training Liaison Manager, Head of Unscripted and Children's TV and CPD Lead in Film and Animation and the wider teams with regular updates and reports when required on progress on Screenskills delivery and updates on new and existing local training providers and key contacts in Northern Ireland.
Attend local screen related events and meetings and organise and oversee local networking events for the Screenskills HETV, Film and TV teams when required.
Proactively use social media in coordination with the ScreenSkills Marcoms team to ensure activities and successes are promoted effectively and regularly. Highlight further local promotional opportunities to the Marcoms team to further provide exposure for ScreenSkills locally.
Skills and Experience
Essential:
Experience in a project manager role ideally within television or a creative organisation.
Good knowledge of the screen industries in Northern Ireland.
Relationships with public sector screen and creative industries related bodies in Northern Ireland.
Knowledge of screen training and delivery.
Outstanding communication, organisational, planning and execution skills.
Ability to develop and maintain effective partnerships and relationships.
Outgoing approach - enjoys building relationships with industry and individuals at all levels and getting out into the industry.
Excellent interpersonal skills with the ability to work with all levels of staff and leadership.
Excellent research skills.
Ability to work autonomously.
Flexibility to work out of hours and at weekends on occasion, when required.
Skills across database management, social media platforms and Excel.
Excellent attention to detail.
Preferred:
Experience in a training related role.
Excellent writing and proof-reading skills.
Adept at using social media as an effective communication tool.
Experience of working with young people to support progression.
Experience of working within an outreach role, working, and building partnerships with industry and community organisations.
Other skills and attributes:
Excellent team player.
Proactive approach both within team and wider organisation.
To apply:
Please submit a CV and covering letter clearly stating how your skills and experience meet the requirements of the role to jobs@screenskills.com or you can apply via our website.
We would like to thank you for the time and effort made in submitting your application. As a charity we are conscious of how and where we use our limited resources. This means we are unable to respond to every application received, if you have not had a response within three weeks of the closing date please assume on this occasion your application has been unsuccessful. I hope this outcome does not deter you from applying for future roles within our organisation.
ScreenSkills is committed to diversity and equality of opportunity in all aspects of our work. We particularly welcome applications from under-represented groups such as returning parents or carers who are re-entering after a career break, women, people who are LGBTQ+, black, Asian and people of colour, with a disability, impairment, learning difference or long-term condition, with caring responsibilities, from different nations and regions, from a less advantaged socio-economic background as well as any other under-represented group.