"Empowering UK screen's next generation: what students and industry really need."
Date: Wednesday 1 February 2023 (09:30 to 16:30)
ScreenSkills Select Congress 2023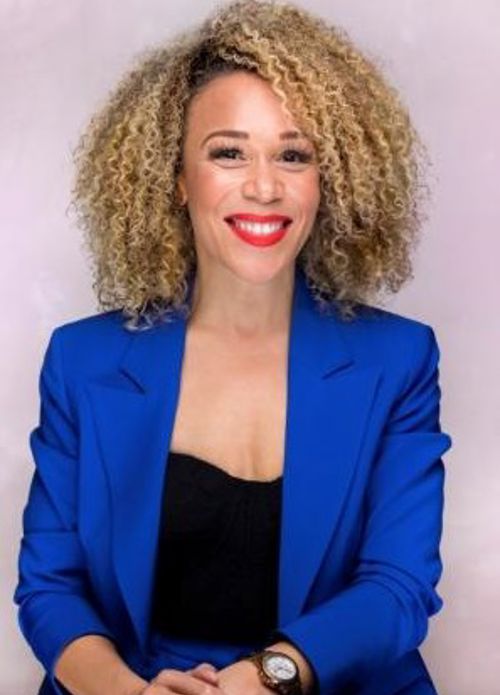 Congress hosted by Ria Hebden
TV Presenter and founder of production company, Carpe Diem Media Productions, will host ScreenSkills Select Congress 2023.
Sessions to include:
Case Study - Birmingham 2022 Commonwealth Games
When major events take place there are opportunities for new entrants around the country to gain valuable real-world experience. Our speakers discuss how the 2022 Commonwealth Games organisers worked with educators to crew up for the games and how educators can harness similar future "big event" opportunities for their students.
Embedding technology and innovation
Innovative technology, particularly virtual production, is predicted to continue to rapidly grow. Our speakers will discuss how it will shape the industry going forward and how it now needs be reflected in course curricula.
Speakers confirmed so far include:
Jodi Nelson-Tabor, Business Development & Training Manager, Final Pixel (global creative studio specialising in end-to-end virtual production for film, TV and advertising)
He Sun, VFX Supervisor, Milk Visual Effects (Oscar winning visual effects TV and film agency)
Monika Chowdhary Kuczynski, freelance VFX production manager, (Monika has worked on Disney, HBO, NBC Amazon and Netflix productions including Avenue 5, The Lion King and Solo: A Star Wars Story)
Declan Keeney, Professor of Screen Technologies & Innovation and Director, Ulster Screen Academy (Ulster University)
Moderator: Carrie Wootten, Managing Director, Rise (membership organisation supporting gender diversity)
Professional skills for students
Technical skills AND professional skills matter. Our speakers discuss how educators can best prepare students with the professional skills they need to succeed from day one. This includes how they can balance student expectations with the expectations of industry.
Speakers confirmed so far include:
Moderator: Tracy Bass, Senior Lecturer, convenor of the MA Filmmaking (Producing), Goldsmiths, University of London
Lunchtime keynote
Aaron Matthews, Head of Production Sustainability, All3Media (world leading independent production and distribution group with bases in UK, US, Germany, the Netherlands and New Zealand).
Improving representation and access
Improving representation and access in the screen industries is everyone's business. Our speakers will discuss how educators can support their own understanding and how to also encourage their students to be effective allies too.
Speakers confirmed so far include:
Stu Richards, Chief Executive and comedy writer/director, Rockerdale Studios (comedy TV production company with Stuart writing, directing and producing programmes such as BBC3's Jerk, Comedy Central's Bobby & Harriet Get Married, and Channel 4's Mission: Accessible) 
Moderator: Nahrein Kemp, Creative Diversity Partner, ITV
Broadening students' thinking and opportunities
Given the vastness of the screen industries, there are exciting career prospects including in areas that are less known than others. Our speakers will consider how educators can complement their existing curriculums with supporting students to explore opportunities across faculties and departments.
Speakers confirmed so far include:
Chika Anisiobi, Production Finance Manager, Netflix (Chika oversees documentary series, unscripted and comedy productions)
Moderator: Daniel Maynard, film & TV communications consultant and BAFTA Television Committee member.
Further keynote speakers to be announced.
ScreenSkills Select Congress 2023