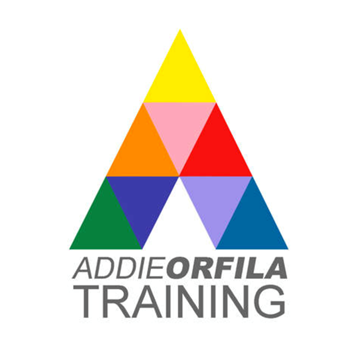 Addie Orfila Training
Former head of production at award-winning serial drama Hollyoaks, Addie Orfila has over twenty years' experience within TV and short film production.
Telephone:

​+ 44 (0) 7970 904196
Starting as a trainee continuity announcer and then runner at Yorkshire TV, Addie has worked her way up as 3rd AD, 1st AD, PM and Head of Production. She has worked on three out of the four big UK serial dramas and was Production Manager at Coronation Street for a very successful tenure. Having worked on shows such as Heartbeat, Touch of Frost, Countdown, My Parents are Aliens, Emmerdale, Barking and Jinx, Addie has a large wealth of experience to draw from, was a member of Channel 4's Mentoring Diversity Network as well as trainer on the pan-industry Project Diamond Diversity monitoring scheme. When not delivering industry training she is also an Associate Lecturer at the Northern Film School, University of Salford and UAL. Addie has just designed and is currently delivering the Leadership Essentials course nationwide for HETV Drama Heads of Department on behalf of ScreenSkills.
Addie Orfila prides herself in offering relevant, affordable and bespoke training in Film & TV Production Management, Production Co-ordination, Assistant Direction and Diversity. Addie's courses are jam packed with insider industry knowledge and expertise but are interactive and entertaining. Although Addie runs courses throughout the country, she is able to offer tailor-made courses to suit all levels of ability. From school leavers to industry professionals wanting to brush up their leadership skills, Addie Orfila's training can offer an investment in people which will pay dividends and boost confidence.
Short training courses