Unconscious Bias Training 2021/22
---
---
Piloted with BIFA voters in 2018, our Unconscious Bias Training programme was designed to help voters recognise and mitigate against potential subliminal biases in their film watching and voting process, such as genre, budget, commerciality, and reputation of the gender and race of key creatives or lead actors.
The training has since been rolled out to other organisations in the film and television industries, including BAFTA jurors. Our training is accessible, relatable, informative and impactful (you can see comments left by those who have undertaken it below). It helps us build a better, more inclusive industry and it helps industry professionals improve their leadership, judgement and decision-making skills.
This training is delivered using National Lottery funds awarded to ScreenSkills by the British Film institute as part of the Future Film Skills strategy.
We're committed to building a fair and inclusive industry, and therefore will continue to offer a limited number of ScrenSkills subsidised and free-of-charge places at our sessions. However, we do ask that if you are able to pay the course fee, you kindly do so, to enable us to provide more subsidised places to those that need them.
If you would like to attend one of our sessions but cannot currently afford to do so, please email us on hello@bifa.film to find out how we can help you.
Tickets for each session will be released one month prior to the event and will be offered on a first come, first served basis. If you would like to join our mailing list so that we can keep you updated about any new sessions, please email hello@bifa.film.
Course content
Our training covers how unconscious and ingrained biases (that is, biases that we are not aware of) affect human decision-making day-to-day, and how that might have an effect on the work we do in British filmmaking. Join us at a training session and learn:
How the human decision-making process works and what factors can influence it
Where logical decision-making can go wrong and lead us to illogical conclusions
What an unconscious bias is and what we can be unconsciously biased against
How to recognise and mitigate against unconscious biases on a personal level and in group work or discussions
How this affects our work in the British film industry and what we can do to fix it
Who it's for
This training equips attendees with vital skills and tools in decision-making, leadership, management and communications. It is relevant and applicable to all film professionals, though this year's training programme will feature a series of more focussed events, directed at specific roles within the screen industries.
Training sessions will take place via Zoom. Tickets for each session will be released one month ahead and will be offered on a first come, first served basis. To join our mailing list to receive a booking reminder please email hello@bifa.film.
For more information and booking, visit BIFA here
Course free due to ScreenSkills funding
This training addresses an industry skills shortage and is subsidised by ScreenSkills as an investment in the professional development of people working in the UK screen industries.
Contact information
Training provider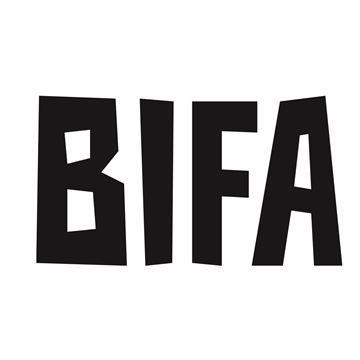 British Independent Film Awards (BIFA)
The British Independent Film Awards celebrate merit and achievement in independently funded British filmmaking, honour new talent and promote British filmmaking and British talent to a wider public.
View their training courses