Step up to line producing
---
---
*UPDATE*
Applications are no longer being accepted as both dates are now heavily oversubscribed with significant waiting lists. Thank you so much for your interest! Should we be in a position to offer future opportunities, we will of course issue a further update.
Due to the current Covid 19 outbreak, and subsequent lockdown, we have worked hard to ensure that we can maintain training programmes that still reflect the needs of those in the industry working in high-end TV production. During this time of isolation, we took the decision to rework the course so that the majority of it can be delivered online, for free, to support those in the industry looking to improve skills in this key area, who already have experience as a production manager in this field.
Course content
Focussing on the key responsibilities and role of the line producer, this Step Up online training will cover all aspects of the role including setting up a production, recruiting effectively, legal requirements, necessary documentation, scheduling, budgeting, working internationally, dealing with co-productions and much more.
The programme consisting of 10 x 1 hour modules as follows:
Intro to the course and the role and responsibilities of line producer
Setting up a HETV production, contracting crew, deal memos
Scheduling – essentials
Heads of Department, working with a team effectively, managing performance
Setting up a budget and multiple currencies
Dealing with broadcasters, nations and regions, working on international productions
Tax relief, dealing with co-productions
Post production essentials
Respect, bullying and harassment
Managing upwards and sideways Q & A
Course option one:
4th May (2pm-3pm), 5th-7th May (10am-3pm), 11th and 12th May (Scheduled one-to-one sessions for participants with tutor)
Course option two
26th May (2pm-3pm), 27th-29th May (10am-3pm), 1st and 2nd June (Scheduled one-to-one sessions for participants with tutor
The course will take place via Zoom, and it is advised for functionality that you download the application for your mobile device or laptop, to ensure best usability. You can join from web, but some functions may not work properly.
Who it's for
This course is aimed at experienced PMs in high-end TV drama. If this is you, and you would like a place on the course, please email asurtees@bectu.org.uk, with your details and a brief on your experience.
Course free due to ScreenSkills funding
This training addresses an industry skills shortage and is subsidised by ScreenSkills as an investment in the professional development of people working in the UK screen industries.
Contact information
Register your interest
Training provider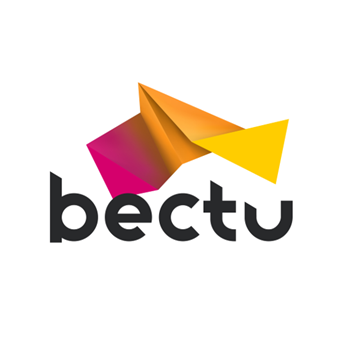 BECTU is the UK's trade union for the creative industries. We deliver support for staff and freelancers across all grades (apart from the sector's actors and musicians) working in film, broadcasting, TV production, digital media, theatre and the arts. BECTU is a sector of Prospect.
View their training courses