Runner Ready
Location: Barrow-in-Furness
Course type: Short Course
APPLICATIONS FOR THIS PROGRAMME ARE NOW CLOSED. If you are interested in future instances of this course, please log in to click 'Register interest', and your details will be passed on to the training provider.

Are you from an underrepresented group and would like to get into the film industry? The screen industries don't currently reflect the UK population – neither in its workforce nor the content it produces.
RUNNER READY is a FREE film & TV training programme for underrepresented budding young filmmakers age 17+ looking to get a start in the industry. This intensive four-day course runs from Thur 21st - Sun 24th Feb 2019.
RUNNER READY provides a rare opportunity in the North West of England in offering the best entry ways into film and tv through set or production running; offering to nurture and improve creative skill sets and most importantly offering a 'leg up' in one of the UK's fastest growing and exciting industries.
By supporting the BFI's inclusion strategy we have created this course in response, to offer an opportunity to break into the film industry for those who identify as: Female | BAME | LGBTQIA+ | D/deaf and Disabled. Applications are open to everyone, however priority will be given to those from one of the listed groups. Participants will work in small groups on a number of practical & communal sessions & the project will be run by a diverse group of brilliant tutors and industry ambassadors; giving hands-on practical guidance to start you on your amazing career paths.
RUNNER READY will:
- Be practically-based, with mini crews using working examples and real film case studies
- Provide you an understanding of film and tv crew hierarchy structure and entry level roles and the skills needed to fulfil these roles
- Introduce you to essential planning documents like call sheets and filming schedules
- Have professional mentors working in the industry ready to take questions, offer advice and de-mystify routes previously considered hard-to-access
- Involve a trip to MediaCityUK in Manchester on Saturday 2nd March, to the home to the BBC production studios where numerous hit shows are filmed

''Film crews can suffer from a lack of 'set-readiness' among newer team members so gaining these practical skills from real film crews is vital. We're excited to provide our participants with professional-level training and to challenge the notion that working in film and tv is just for those who can afford to take the risk." - Loren Slater is Co-Director of Signal Film and Media & worked recently on 2nd Camera Unit for Bafta-nominated feature & Netflix Original CALIBRE (15)
Application advice
This initiative is open to everyone across the UK & welcomes candidates outside of London.
There are 10 spaces available for the full four-day course (Thur 21st Feb-Sun 24th Feb)
A further 12 spaces will be made available for either/both weekend days (Sat 23rd will be a panel day with special guests + Sun 24th Feb will be the industry/progression day).
RUNNER READY is open to anyone aged 17yrs and up and not in full-time education already
Hardship bursaries for accommodation, travel expenses and child care costs are available on request.
Important information
RUNNER READY will take place at Signal Film and Media, Cooke's Studios, 104 Abbey road, Barrow-in-Furness, Cumbria, LA14 5QR
*Please be aware the trip to MediaCityUK will not fall within the 4-day course dates, but the following Saturday (2nd March).*
As part of the funding requirements, successful participants will have contact details securely stored (under GDPR) by SFM & ScreenSkills for progression tracking over the next 3 years after the project has ended
For more information, please call 01229 838592 or email kezz@signalfilmandmedia.co.uk
APPLICATIONS FOR THIS PROGRAMME ARE NOW CLOSED
Fully Accessible (Ground floor physical access to spaces/bathrooms- T-loop available - Variable lighting)
Female | BAME | LGBTQIA+ | D/deaf and Disabled
Minimum Age: 17yrs | Not in full-time education | Priority will be given to those with full availability & to diverse applicants.
Contact information
Signal Film and Media
Cooke's Studio
104 Abbey Road
Barrow-in-Furness
Cumbria
UK
LA14 5QR
Get Directions
Upcoming dates
Register your interest
Training provider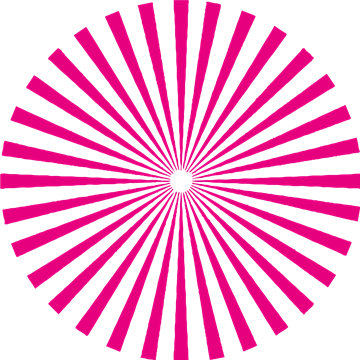 Signal Film & Media is an award-winning charity providing creative film and digital media activities from our venue, Cooke's Studios, based in Barrow-in-Furness.
View their training courses