Producing: Movie Magic Budgeting and Scheduling
---
---
Movie Magic Scheduling and Budgeting is the recognised industry standard software for scheduling and budgeting films and TV drama. They are complementary packages: information in scheduling may be exported to budgeting to assist in the process of costing the project. Please note that this Movie Magic software replaces Entertainment Partners Scheduling and Budgeting, the former industry standard software for production management.
The course is run over four consecutive weekdays or two weekends, combining lectures, practical demonstrations using computer projection, group tutorials and one-to-one tuition, incorporating valuable advice from a professional producer's point of view:
Course content
Basics of scheduling principles
Introduction to using Movie Magic Scheduling software
Entering Schedule data
The breakdown sheet
Creating strip boards
Producing schedules
Lay out of days
Cast information
Printing options
Entering budget data
Using the top sheet and other levels
Working with Globals, Subgroups and Fringes
Inputting the script into Movie Magic Budgeting
Working with other currencies
Amending the budget
Printing and reports
Feedback on budgets and comparison with the actual budget used for the film
Student-led session to re-visit any specific areas
After taking this course, students should be able to work with both EP Scheduling and Budgeting software on their own productions.
Who it's for
This course will suit anyone moving into screen production who may be responsible for handling scheduling and budgets.
Skills Passport
This course has been accredited by the ScreenSkills Skills Passport and is endorsed by a panel of industry professionals. To find out more about Skills Passport courses click here. As a listed Skills Passport course, you may be eligible for up to a £1000 bursary to support the cost of course fees or other associated costs like travel, accommodation, or childcare. You can check eligibility criteria and apply here.
Bursaries available
There are ScreenSkills bursaries available to cover some or all of the costs of this course - including travel, accommodation, subsistence, care or disability access support to attend this course. To find out more about the support you may be eligible for, click the button below:
Contact information
London Film Academy
London Film Academy
London
SW61 1QR
Book now
Please click the link below to find out more information on how to book.
Find out more
Upcoming dates
5th November 2019
09:00, London
Register your interest
Training provider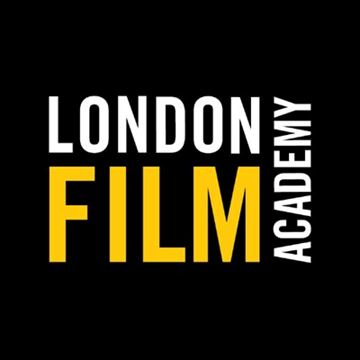 London Film Academy is an exciting and innovative venture in practical film training based in London, one of the world's leading film capitals. LFA pioneers professional-standard practical training across all key areas of filmmaking, boasting a wealth of highly qualified mentors and a personal low tutor-to-student ratio.
View their training courses