Leadership for Filmmakers Course
---
https://brightoncentre.co.uk/your-visit
---
This course aims to tackle the lack of structured leadership and management training within the film industry, where many new leaders are expected to 'pick it up on the job'. Much of the available training is too generic for those in the film sector, without an understanding of the industry's context and unique characteristics.
This one day practical leadership course, specifically for anyone in the film industry who is in any sort of leadership role or those would like to move into a more managerial position, will help you consider your leadership skills beforehand, take you through key skills and enrole you into a small group of peers to offer support afterwards.
Course content
The course focuses on the development of practical leadership and team-building skills, focusing on:
How to identify which roles are required and ensure clarity in each team member's role
How to enable more junior staff to learn to act in more senior roles in a safe and supportive environment
Establishing clear lines of responsibility and communication
How to develop agile teams
How to pull people with you rather than pushing through hierarchy
How to ask open questions
How to discover how team members are feeling
How to give feedback (positive before negative) and to take responsibility for its implementation
How to encourage and grow creative people without stifling creativity through process
Development of catalytic questioning such as 'What is stopping you?"
How to be accessible but without doing another team-members work for them
How to ask: "So what are you going to do now?" questions
How to confront and deal with bad behaviour and explain the impact of this behaviour on the team
Before the course, delegates will complete a 360 feedback review of their leadership skills. During the course they will take part in group sessions on leadership and teambuilding skills, which will be will tested through Action Learning Set Case Studies with small groups of peers. The skills learned on the course will be developed into a personal development plan to implement these skills back in the workplace following on from a personal assessment that benchmarks where you are now, where you want to be and what you need to do to get there. Quarterly follow up sessions with Action Learning Set peers plus consultations with the trainer for a year after the course will ensure sustainability of the skills implementation on an ongoing basis.
Who it's for
The course is aimed at film industry professionals who want to develop and deepen their leadership skills, those who have new leadership responsibilities or people looking to develop their skills to take on more senior leadership roles. This may include people in the following types of roles: Directors, Producers, Senior Producers and Executive Producers, Line Producers, Assistant Directors, Production Designers, Costume Designers, Hair and Make-Up designers, Construction Managers, Cinematographers, Post-production Supervisors, Bookings Coordinators and Visual Effects Producers. Applicants should already consider themselves part of the film industry please.
Course subsidised due to ScreenSkills funding
This training addresses an industry skills shortage and is subsidised by ScreenSkills as an investment in the professional development of people working in the UK screen industries.
Contact information
Book now
Please click the link below to find out more information on how to book.
Find out more
Upcoming dates
10th February 2020
10:00, Brighton
Register your interest
Training provider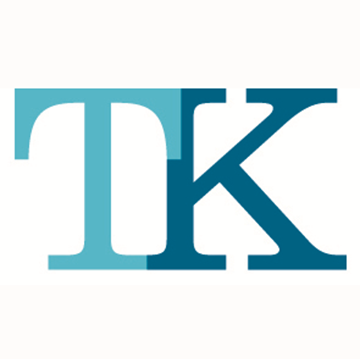 Taylor Kerek is in the business of sharing our wealth of social media and digital content expertise. From decades of broadcast and social media experience we recommend approaches which make your online content as shareable and effective as possible. We offer "best in class"​ social media production, briefings, training and campaign strategy to power your message to the right audience and deliver results.
View their training courses