Editing: Avid Media Composer
---
---
Students acquire a working understanding of non-linear editing on AVID Media Composer (as well as Avid XPress Pro) through group tutorials, one to one instruction and hands-on practice. Using programme material and sequences provided, students will work on the AVID from digitizing source materials and editing picture and audio through to creating titles and outputting, plus an overview of 3D stereo images and surround sound.
Course content
Day one:
Introduction to Bins
Master Clips and Media Files
The Composer Window
The Timeline Window
Editing Stages
Selecting the Shots
Creating a Sequence
Trimming
Moving through the timeline
Timeline zooming
Dissolves
Saving
Shutting down
Tracks
Making a split edit
Broken sync
Finding audio cues
Setting levels – part one
Monitoring additional tracks
Editing audio into the sequence (advanced)
Adjusting audio levels and pan
Working with sync
Using audio plug-ins
Day two:
Editing workflow - raising and starting a project
Preparing to Capture/Import file based media
Working with AMA direct from camera source
Importing rushes
Timecode and tape names
Tracks, bins and drives
Video and audio
3 capture methods
Digitising from non-timecoded source
Output
Digital Cut
Moving projects and sequences between machines
Export (OMFI)
EDL
Segment editing
Slipping and Sliding
Text view
Sorting and sifting
Moving, duplicating and deleting clips in a bin
Backing up
Moving projects and sequences between machines
Copying, moving and consolidating media
Deleting media
The media tool
Re-digitising material back onto the Avid
Customising buttons and keys
Customising settings
Customising toolsets
Dissolves
Titles
Overview of visual effects and multi-camera editing
Re-visit any areas according to student needs
Who it's for
This is an introductory course aimed at novices with no prior experience in AVID Media Composer or editing but a rudimentary knowledge of editing and post-production processes/terminology is useful. All applicants must be fluent in English and minimum 18-years-old.
Skills Passport
This course has been accredited by the ScreenSkills Skills Passport and is endorsed by a panel of industry professionals. To find out more about Skills Passport courses click here. As a listed Skills Passport course, you may be eligible for up to a £1000 bursary to support the cost of course fees or other associated costs like travel, accommodation, or childcare. You can check eligibility criteria and apply here.
Bursaries available
There are ScreenSkills bursaries available to cover some or all of the costs of this course - including travel, accommodation, subsistence, care or disability access support to attend this course. To find out more about the support you may be eligible for, click the button below:
Contact information
Register your interest
Training provider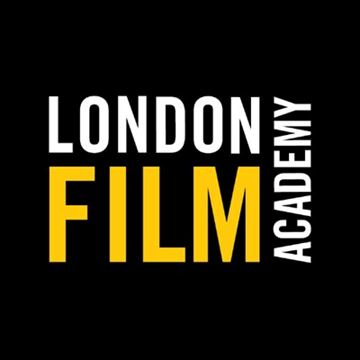 London Film Academy is an exciting and innovative venture in practical film training based in London, one of the world's leading film capitals. LFA pioneers professional-standard practical training across all key areas of filmmaking, boasting a wealth of highly qualified mentors and a personal low tutor-to-student ratio.
View their training courses