Creative Industries Safety Passport
---
---
The Creative Industries Safety Passport is a one day health & safety course designed specifically for workers, employed or freelance, working in film, TV, theatre and live events. It promotes a safety culture based on personal responsibility for safety. This means that it encourages delegates to be pro-active in their own safety and the safety of others.
It is a level 2 qualification that is valid for three years and comes with a workbook and a robust credit card size ID card with a HoloKote finish which is tamper proof. All Safety Passport holders are registered on the IOSH central database so verification is an easy process. With so many employers asking for proof of health and safety training BECTU is providing an accredited qualification that is relevant to creative industries workers.
For the forcseeable time this course is being run online via zoom. to book go here
Course content
The course has been redesigned in 2018 and covers the basics a delegate needs in health & safety as well as focusing on specific hazards you may encounter in a particular working environment. The course is organised into four modules:
Introducing creative industry safety; this covers why health & safety matters, health & safety legislation, duties of employees, self-employed and contractors under the Health & Safety at Work Act 1974, what is a health & safety policy and insurance.
Defining hazard and risk; this covers risk assessments-hazards and risks, competence, risk matrix, controlling risk, what is reasonably practicable, dynamic risk assessments & risk perceptions
Hazards and practical control measures; this covers electricity, display screen equipment, working at height, specific location hazards, welfare, confined spaces, manual handling, slips and trips, work equipment, hazardous substances, asbestos, noise, personal hygiene, driving, drones, violence, terrorist threats, bullying, stress, alcohol & drugs and fire.
Improving safety performance; this covers health & safety in the workplace, the construction phase, keeping people safe in the workplace, working time, personal protective equipment (PPE), signs and signals, first aid, health surveillance, accidents, accident reporting, safety representatives & safety inspectors.
The course uses a mix of teaching styles, including video and discussion to enhance the learning experience. Delegates can bring real issues and near-miss incidents to increase the relevance of the course. All the trainers are IOSH accredited and have a wealth of knowledge and experience working in the creative industries.
Who it's for
Freelance and employed workers in the creative sector.
PSP approved
This course has been accredited by the Production Safety Passport (PSP) scheme as industry-standard, high-quality and widely-recognised health and safety training. Upon successfully completing this course, you will gain a PSP record of achievement via the ScreenSkills website which employers can use to verify your level of training.
Contact information
Training provider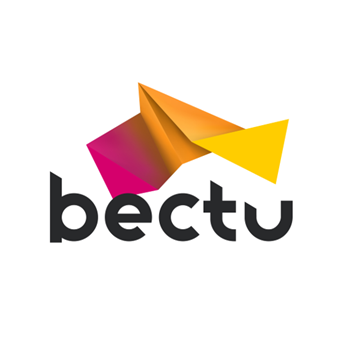 BECTU is the UK's trade union for the creative industries. We deliver support for staff and freelancers across all grades (apart from the sector's actors and musicians) working in film, broadcasting, TV production, digital media, theatre and the arts. BECTU is a sector of Prospect.
View their training courses