Continuity/Script Supervisors for Single Camera Drama
Location: Greenford
Course type: Short Course
The aim of these five days is to practically explore the core skills that all good feature film and television drama continuity/script supervisors must have so that by the end of the course those attending are capable of providing assistance to experienced script supervisors in the workplace. This will enable them to put into practice what they have learned, as well as consolidate their new knowledge to gradually and thoroughly build their skills, thereby enabling them to ultimately work on their own.
This course will cover
- The role of the Script Supervisor, their place in the camera crew and what skills are required to be effective in the job
- Set etiquette / Shot terminology / Breaking down the script and timing it
- Recording what is being shot and observing the action
- Checking eye-lines, screen direction, wardrobe, make-up, key props, dialogue and all the action that goes on in front of the camera
- Detailing and logging each shot recorded – including the slate and scene number, the camera set-up, a shot description and any other notes, which will be beneficial in the editing process, as well as on set.
- Estimating screen time to compare with the original estimate
- Marking up the script for the editor and supplying a print log
- Keeping detailed photographic records and collaborating with other departments, specifically Art Department, Costume and Make-Up
- Keeping a daily diary of what happens on set including work times, scenes finished or partly shot and providing the production department with information for the daily progress report
During the course, participants will be shown examples of work, which they will analyse and discuss. Practical exercises will involve shooting short simple scenes using professional actors and props which will then be edited and played back. Observational issues, concentrating on what is in the frame etc., will be discussed. Also covered will be the various standard formats for paperwork and software packages that some script supervisors use. The majority of the time spent during the course will be on practical exercises to give participants as much experience as possible so they learn how to become better 'specialised observers'.
How to apply
Complete a training course application form (found at www.gbct.org) and send this together with your full CV by post or email to the GBCT at: admin@gbct.org. There is a selection process. If you have any queries, please call 020 8813 1999.
This programme is supported by the ScreenSkills Film Skills Fund with contributions from UK film productions.
Pre-requisites for course attendance include an identifiable wish to learn and take on the role of script supervisor/continuity. It is essential that all course participants are computer literate. This is a very practical course.
Contact information
The Guild of British Camera Technicians
GBCT
Panavision Building
Bristol Road
Greenford
UK
UB6 8GD
Get Directions
Book now
Please click the link below to find out more information on how to book.
Find out more
Upcoming dates
Register your interest
Training provider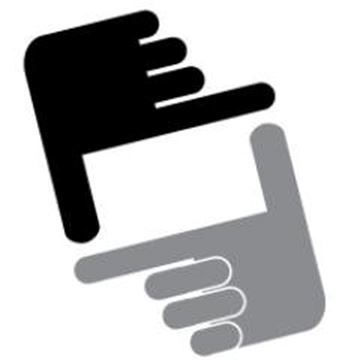 The Guild of British Camera Technicians
A not-for-profit association of knowledgeable, qualified and craft trained camera technicians dedicated to upholding quality and standards in the film, television and related media industries.
View their training courses